Product Overview
The device features Manchester City theme. The aluminum back cover comes in City blue with two obsidian blue stripes in the top and the bottom, delivering a matte finish. Manchester City crest, partnership information and TECNO logo are laser etched in dark gray, which is in line with a concise design principle. Crafted through the most advanced metal processing technology, the phone boasts of a 5.6mm exquisite build in the thinnest part. It is definitely pleasant to look at and comfortable to hold in hand.
Honor of the Blues
Manchester City crest is laser etched to the lower part of the aluminum phone body, which matches perfectly with the sleek phone body, rounded chamfered edges and the subtle curves to tell the unbeatable spirit and inexhaustible enthusiasm of Manchester City effortlessly. Let that passion flow into your life and reshape your attitudes as you reach life goals proudly.
Stopped by Nothing
Your multi-tasking is now powered by 4GB of RAM. You can launch all your favorite apps simultaneously without interference. So feel free to edit files, check mails, post to Facebook and stream movies. Sporting 64GB of ROM, it virtually houses all your favorite apps and files. Nothing can stop you from striking a perfect balance between work and entertainment. Just enjoy.
The Spirit of Sports
Launch Camon CX and say hello to the customized Manchester City interface. It wears City blue and expresses the spirit of sports whether you are interacting with apps or simply looking at it. The icons are redesigned with key elements of the club – such as the club crest and the signature ship – to give you a splendid experience and connect you with the club wherever you are.
Special Treat to Finish the Set
The protective cover is customized in City blue. Besides Manchester City themed hardware and software, it's a third step taken to offer the Blues an immersive football experience. The flip cover features a transparent window. So you can access the wonderful world without even flipping the cover. Manchester City crest is printed on the inside of the flip cover to give you extra surprise.
Shine All Over
Camon CX captures amazing selfies equally day and night. It comes with a smart dual-front-flash system to double the amount of light and brighten the imaging process adequately, 136% brighter than the previous model and 30% brighter over a single flash. So you'll get bright and clear selfies even in darkness. Your eyes take in a lot, so does the front camera of Camon CX. Use the regular mode for a little get-together, and activate the 120° wide-angle mode for a big gathering. The wide-angle capability allows you to fit a wider background and more friends into one fantastic group selfie.
Customized Real-Time Portrait Filter
With eight real-time portrait filters provided, it boosts your creativity and enriches your daily life. Post your immediately share-worthy selfies to social network at a single touch and get your friends involved in the pleasure. Stay stunning as you are, and let your phone take care of the rest. The fingerprint sensor does not only recognize who you are, but also serves as a snap button for recording life in 0.1s.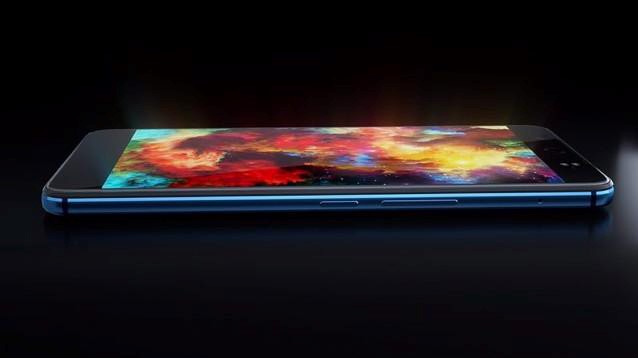 Genuine Full Metal Build
Camon CX boasts of genuine full metal build. It is a piece of art painstakingly carved out of a slab of premium aerospace-grade aluminum alloy, which has involved 272 delicate carving processes, 15 refining processes and hundreds of precise debugging processes. The sleek metal structure is finished with rounded chamfered edges and subtle curves to deliver an amazing touch as it looks.
A Feast for the Eyes
The 5.5" FHD screen features 400 PPI high pixel density, so every detail is clear on the screen. 1500:1 contrast ratio makes the dark even darker and the white whiter. With 85% NTSC color gamut, even the slightly different colors are accurately rendered to create depths to still images and videos, which go beyond the visual acuity of human retina for optimal enjoyment. Rated 500 nits, the super-bright screen demonstrates vibrantly and consistently both in direct sunlight and indoors.
Fresh Android™ 7.0
Your powerful device is now running Android™ 7.0, which means more user-friendly interface, quicker app launch and better app and battery management. You can switch wallpaper, clear cache or enter into power saving mode at one touch. Add the infrequently used apps to Freezer and disable them temporarily to save data, or activate Hi Manager to regulate data usage in real time. More creative apps are waiting for you!
Light Speed Charge
Charging at the output of 5V2A, it delivers maximum 10W charging power, which is way faster than the previous model. With only 10 minutes of charge, the phone allows you to take as many as 1,000 photos. As it takes in enough juice over a cup of coffee, it will keep you connected when you are traveling far away or leaving in a hurry.
General Specifications
octa-core 1.5Ghz
64GB 4GB RAM
HiOS v2.0.0, based on Android™ 7.0
Front Camera 16.0MP/Rear 16.0MP
3200 mAh battery
Order the Tecno Camon CX Manchester City Edition today and have it delivered to your doorstep within 1-3 working days or same day delivery within Nairobi. Payment on delivery.