Product Overview
Take your home entertainment to a whole new level with TCL Television. Featuring a full HD display with stunning resolution, the TV offers stunning visuals and wide viewing angles. The built-in sound system provides exceptional audio at high volumes. You can connect this TV to a range of devices with HDMI and USB. Efficient remote control allows you to change all the settings from the comfort of your chair.
Stunning Visual and Crystal Clear Sounds
The TCL 22 Inch Analogue TV​ has the capability of taking the user experience of entertainment to a different level altogether. Stunning visuals and crystal clear sounds are a couple of highlighting features of the product are exceptional video and audio generated due to innovative and cutting edge technologies and high-quality components. TCL 22 Inch Analogue TV offers full HD display for the viewers with perfect resolution. The relatively large TV screen is adequate for viewing images with all details and vivid color presentations.

Great Audio
The TV produces high volume audio contents with its built-in sound system. It has two speakers and the audio output is 12 watts. Besides LED technology for visual display TCL 22 Inch Analogue TV​ also uses the hyper real engine and wide color enhancer features. For producing crystal clear and noiseless sound it uses the SRS sound technology.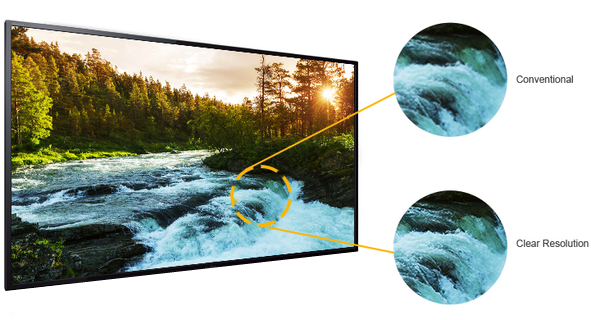 General Specifications
22 Inches LED Full HD
Viewing Angle: 178 Degrees
SRS Sound Technology
Resolution 1366 x 768 pixels
Disclaimer: Pictures are for illustration purposes only. The actual product may differ from that pictured. While every attempt is made to ensure the information provided on this page is accurate, specifications change from time to time and we will not be held liable.
Order the TCL 22 Inch Analogue TV today and have it delivered to your doorstep within 1-3 working days or same day delivery within Nairobi. Same-Day delivery in Mombasa on selected items. Pay on delivery via Cash or Mpesa.