Product Overview
Keep the Sony Xperia M4 Aqua Dual SIM smartphone with you wherever you go. It is slim and compact with a stylish yet ergonomic design. While sporting narrow dimensions of 145 x 72 x 7.6mm, it gives you a generously wide 5 inch Full HD display. So you get portability and impeccable pictures at the same time. Watching movies, surfing through your favorite sites, playing games, etc. on this screen is a whole new experience that we're sure you'll adore. The phone also gives you twice as much fun with dual features such as the dual SIM and dual camera capacity.
Solid Design
The dual SIM feature lets you prioritize and organize your life efficiently while the latter lets you capture those fleeting moments of joy, exhilaration, tranquility, and other such emotions as they come in clear and detailed pictures and videos. While the 21.5MP rear camera clicks incredibly clear and professional quality pictures that will take your breath away, the 13MP front camera is great for those whimsical selfies. Store these moments on the ample 16GB of internal storage that the phone offers and share these random moments with friends and relatives via the super speedy 4G LTE network. It's all there, look no further.
Waterproof Camera
The waterproof camera phone designed for everyone. Get more with two powerful cameras, waterproofing and a 2-day battery. A 64-bit Octa-core phone with lightning-fast performance. The Xperia M4 Aqua Dual Android™ phone brings you the same innovation in waterproof design as Sony premium smartphones, protecting against water as well as fine dust particles. You can even take photos and videos 1.5 meters under fresh water for up to 30 minutes.
Breakneck Internet Speeds
The Sony Xperia M5 Dual SIM smartphone keeps you in constant connection with friends and relatives even while you're on the move. Its support for the superior 4G network is a major plus for you. This network, faster than the fast 3G network, gives you blazing speeds and blanket connectivity wherever you go. You also have the amazing WiFi 802.11 a/b/g/n capability to look forward to. This wireless option lets you connect instantly to other wireless Internet networks available in the area. This is unlimited access to breakneck Internet speeds that will make your head spin.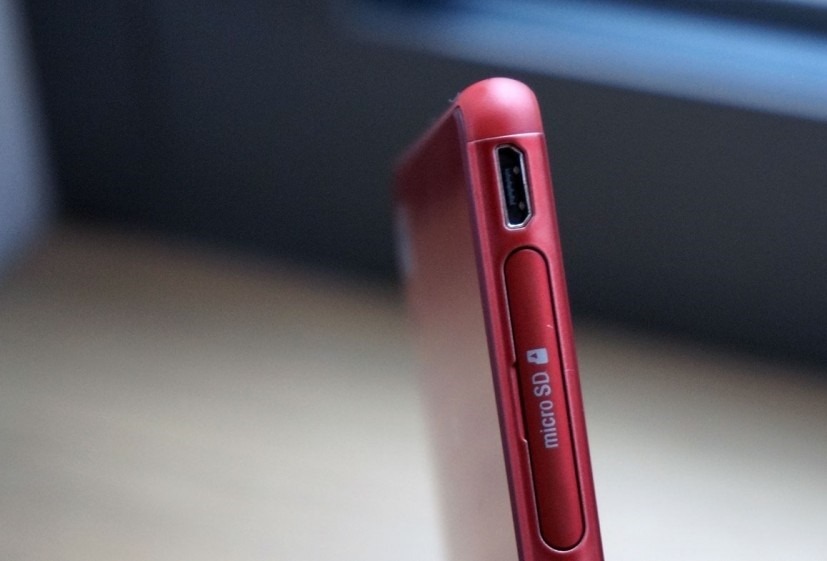 Intuitive Performance
This smartphone is known for its smooth operating ability that it owes to the powerful MediaTek MT6795 Cortex A53 Octa Core processor. This processor, while possessing a jaw dropping capacity of 2GHz, lets you muscle through task after task with unsurpassed ease. Multitasking has never looked tamer than when accomplished on the Sony Xperia M5 Dual SIM smartphone. Making sure your performance doesn't develop a drag over time is the built in 3GB RAM. Accentuating the sense of smoothness that the smartphone brings with its intuitive performance is the Android v5.0 Lollipop operating system that is the lube that makes all your interfaces run like a charm.
IP68 Certified
The Xperia M4 Aqua has been given the highest IP rating in a smartphone – IP65/68. This is a standard that measures a device's resistance levels to dust (IP65) and water (IP68 – both for splashes and submersion). The IP (Ingress Protection) rating is an international standard for measuring a device's levels of protection against dust and water. The first number in the rating code represents the degree of protection provided against the entry of foreign solid objects, such as fingers or dust. These protection levels range from 0 to 6. The second number represents the degree of protection against the entry of moisture, with protection levels ranging from 0 through 8.
General Specifications
Octa-core 2.0 GHz
16 GB, 3 GB RAM
Main Camera 21.5 MP, Front Camera 13 MP
5.0 inches, 2600 mAh
Android OS, v5.0
Order the Sony Xperia M4 Aqua today and have it delivered to your doorstep within 1-3 working days or same day delivery within Nairobi. Payment on delivery.