Product Overview
Skyworth 32E3A12G 32 inch Digital LED TV has one channel digital system and Dolby pro logic surround to provide you a perfect family sound effect, letting you bring an immersive experience in a cinema back at home. It makes the color transition process more vivid, wider color gamut and true reproduction. This tv has powerful identification and reading functions,providing much better choice for you.
Stylish Design
The 32 inch Skyworth has a stylish design with limitless visual enjoyment. The Skyworth TV has powerful color enhancement technology that enhances the viewing experience and colors produced are far more vivid. With the help of liquid crystal panel, color transition process come alive with greater clarity. It delivers flicker-free clarity for even fast-moving images with the help of enhanced image processor speed and backlight technology.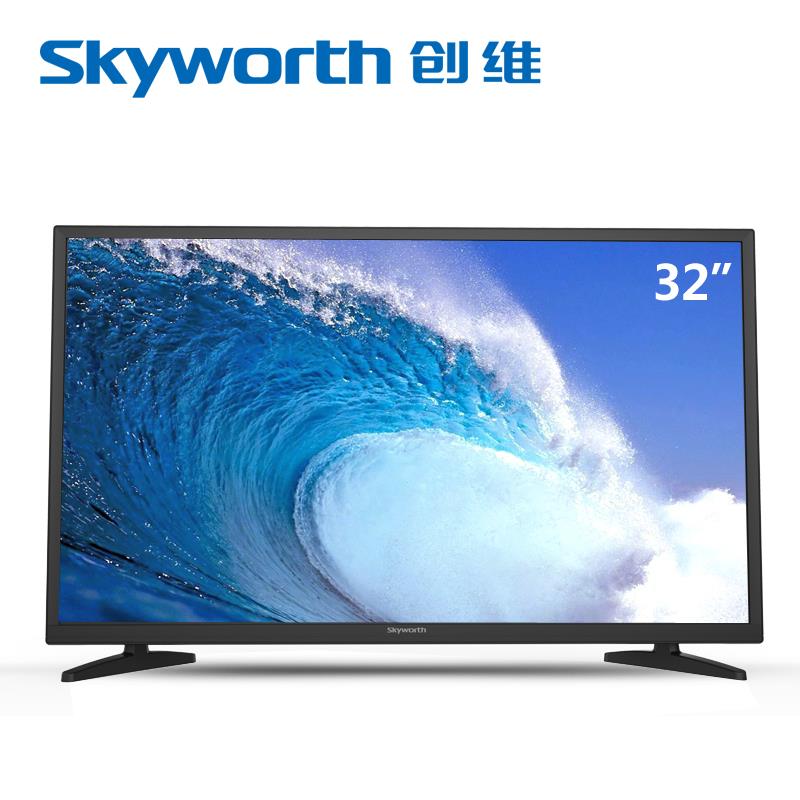 High Picture Quality and Performance
Using the new level of technology in Skyworth 32E3A12G 32 inch Digital LED TV everything on the screen is rich and bright. It delivers true color accuracy, wide viewing angle for precise color and contrast, blur-free image with high quality, crystal clear and lively viewing experience. The matrix backlight technology brings the ideal level of contrast and makes the backlight brightness adjust automatically with better image quality with deeper blacks and brighter whites.
Cheaper Way To Enjoy TV
With its Digital TV status the Skyworth 32E3A12G 32 inch Digital LED TV​ comes with an internal setup box that allows you to receive all the free to air (FTA) TV channels around you. All you need is an antenna and cable. Fix, scan an enjoy. simple set up on screen instructions take you through the easy 1-2-3 steps. No extra costs to enjoy your local tv stations.
General Features
Dolby Digital, HDMI, HDMI 1.3, USB Connectivity
Power Supply:50-60Hz, AC 100-240V Hz
Display Features: HD Ready Features
Functionality: Gaming TV Units
Warranty:1
Display Type: LED 32 Inches
Connectivity: USB
Disclaimer: Pictures are for illustration purposes only. The actual product may differ from that pictured. While every attempt is made to ensure the information provided on this page is accurate, specifications change from time to time and we will not be held liable.
Order the Skyworth 32E3A12G 32 inch Digital LED TV today and have it delivered to your doorstep within 1-3 working days or same day delivery within Nairobi. Same-Day delivery in Mombasa on selected items. Pay on delivery via Cash or Mpesa.