Product overview
The Samsung Galaxy Note 5 is latest addition to the much lauded Galaxy Note series of mobile phones. It comes packed with advanced components such as Exynos 7420 Octa Core processor, 4GB RAM, and Mali T760MP8 GPU that work together to deliver a seamless cellular experience unlike any other. Built in 32GB storage can effectively save volumes of data. The phone's 5.7inch LED Super AMOLED capacitive touchscreen display has a maximum resolution of 1440 x 2560p. This screen is protected by Corning's toughened Gorilla Glass 4. Bluetooth 4.2, NFC, microUSB v2.0 facilitates speedy data transfers between this mobile and other compatible devices.
Hardware Configuration
The Samsung Galaxy Note 5 runs Android's Lollipop OS v5.1.1 operating system that comes loaded with features like S Voice, Air Command Menu, Screen Memo, PDF writing, and Scrolling Capture. The mobile also comes with a highly responsive PayPal certified fingerprint scanner and an enhanced S Pen. You can use the stylus as a pointer, writing implement, and navigational accomplice. The mobile's onboard WiFi and 4G LTE connectivity support enables the device to access high speed Internet from almost anywhere.
Enhanced S Pen
The Samsung Galaxy Note 5 comes bundled with your favorite S Pen. The enhanced stylus can be used as a pointer, writing implement, and navigational accomplice. It features plastic pen long, flat planes that prevent it from rolling away on a flat surface. The S Pen neatly slides in and out of the mobile's chute like a retractable pen.
Certified Fingerprint Scanner
The Samsung Galaxy Note 5 integrates a PayPal certified fingerprint scanner in its home button. The scanner is high responsive to your touch and can securely unlock the phone and even authenticate transactions on PayPal with the swipe of your finger.
Blazing Fast Performance
The Samsung Galaxy Note 5 embedded Exynos 7420 Octa Core processor, together with Lollipop operating system, powers all your installed applications and onboard features seamlessly. The mobile's 4GB RAM further boosts this computer's performance by facilitating glitch free operations. Onboard Mali T760MP8 GPU renders crisp and clear images, videos, and animations.
Reliable Battery
The Samsung Galaxy Note 5 comes fitted with a nonremovable 3000mAh lithium polymer battery that lasts for hours in between charges. Two stages of power saving modes, including the austere ultra power saving mode makes it possible for you to stay away from the charger for much longer.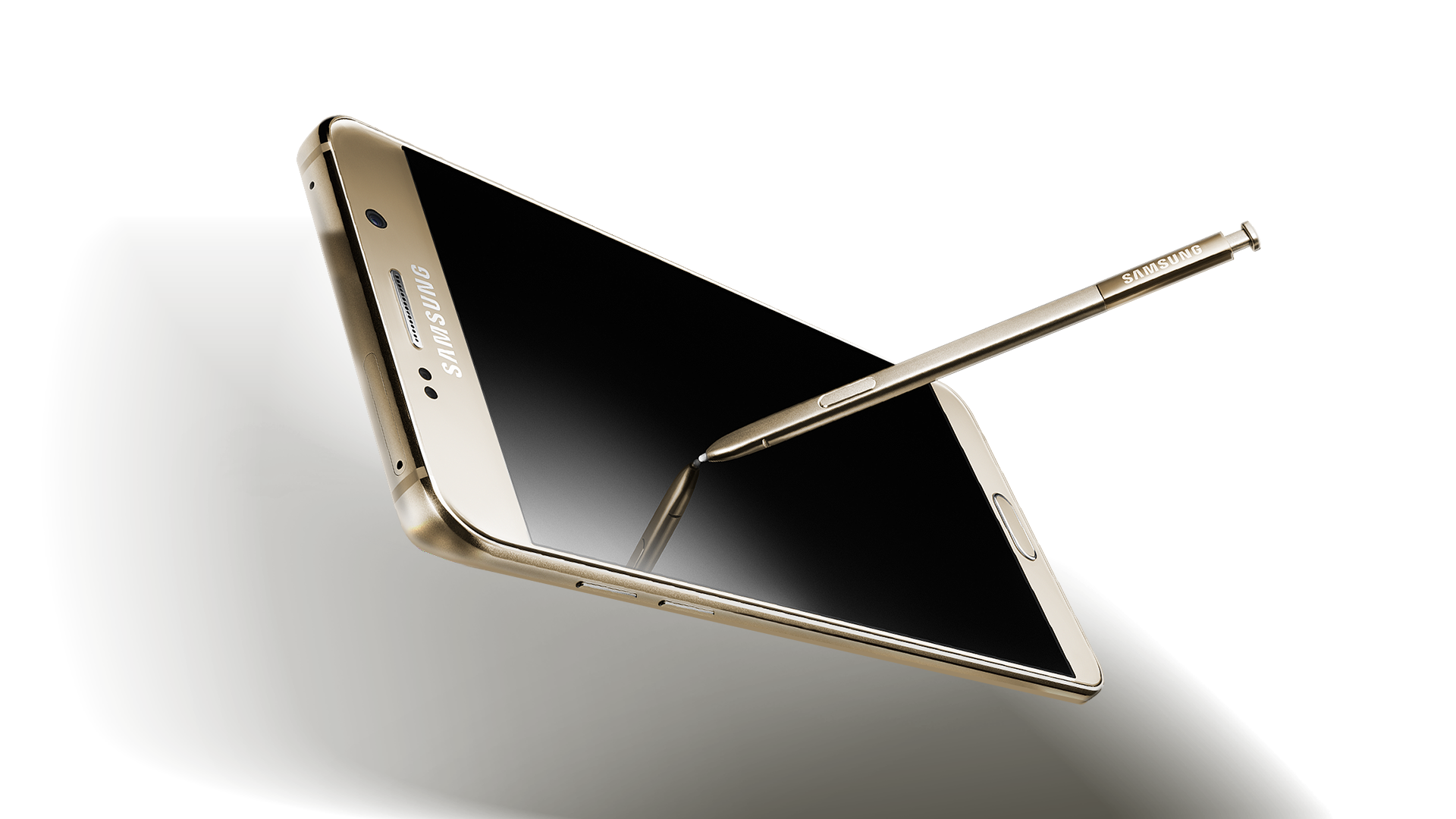 General specifications
5.7" inches1440x2560 pixels
16MP2160p
2.1GHz Exynos 7420 Octa
4GB RAM, 64GB memory
3000mAh, Li-Po
Order the Samsung Galaxy Note 5 and have it delivered to your doorstep within 1-3 working days or same-day within Nairobi. Payment on delivery.