Product Overview
This mobile device has a 5.5inch FHD touchscreen that makes every picture look crisp, sharp, vivid, and detailed. Although the phone is large, its slim body and curvy edges make it very comfortable to hold even with one hand. This device lets you enjoy your favorite entertainment unhindered with its powerful 3300mAh Lithium Ion battery that lasts much longer on just a single charge. This Samsung mobile offers you 32GB of storage space, which is big enough to store movies, music, pictures, games, apps, and more. With its superior 13MP rear and 8MP front camera, you can expect your photos and selfies to turn out authentic and rich with colors and sharp details. This smartphone is available in a rich black finish.
Elegantly refined
This smartphone boasts a stunning brushed metal finish with zero camera protrusion to ensure an overall ultra slim design. Its enlarged screen features flowing curved edges for optimal viewing and comfortable single handed use. Enhanced RAM and ROM support allows for smoother User Interface transitions and greater multitasking abilities. Smart Manager does the thinking for you by checking and optimising handset status, keeping you one step ahead.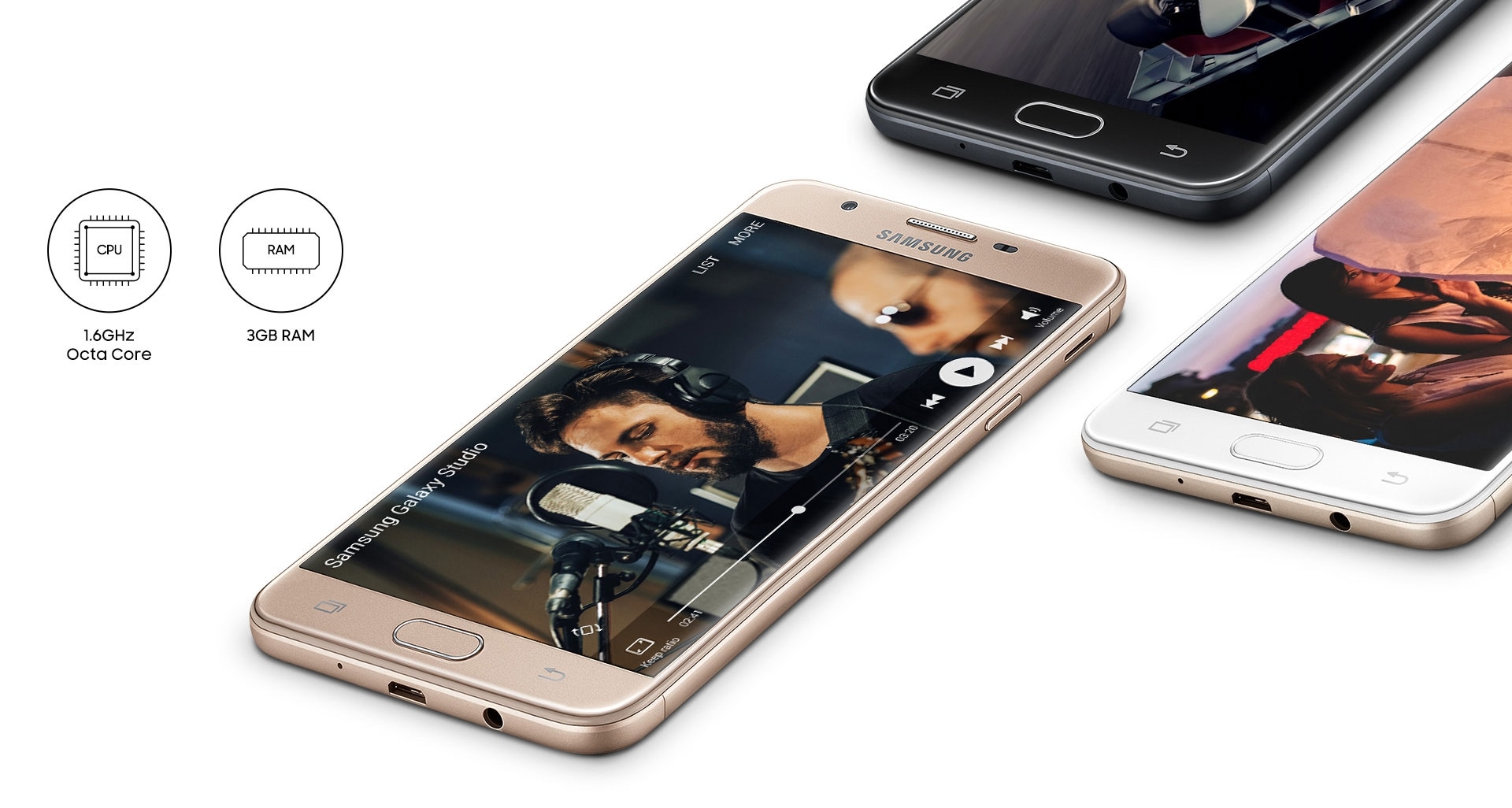 An Outstanding Performer
The Samsung Galaxy J7 Prime runs a 1.6GHz Cortex A53 Octa Core processor that makes your applications run at a smooth pace. The 3GB RAM boosts the CPU's speed when you need to switch between multiple tasks at once. Featuring Android 6.0.1 Marshmallow OS, this mobile provides a neat menu design, easy to use features, and excellent responsiveness.
Stunning Camera
This Samsung Galaxy mobile has a 13MP rear and 8MP front camera with an f/1.9 lens. This makes every photo look bright and lifelike even in low ambient lighting. It has a Wide Selfie function that easily fits a large group of people in a single frame. The mobile also provides ample space with its 32GB storage, so you can keep all your clicked pictures and other multimedia files safely.
Optimal Access Control
The Samsung Galaxy J7 has a touch based fingerprint sensor for optimal access control. So even if your phone lands in the wrong hands, you have the peace of mind that it won't get unlocked by anyone but you. The fingerprint sensor can also be used to initiate the usage of other apps such as Google Pay.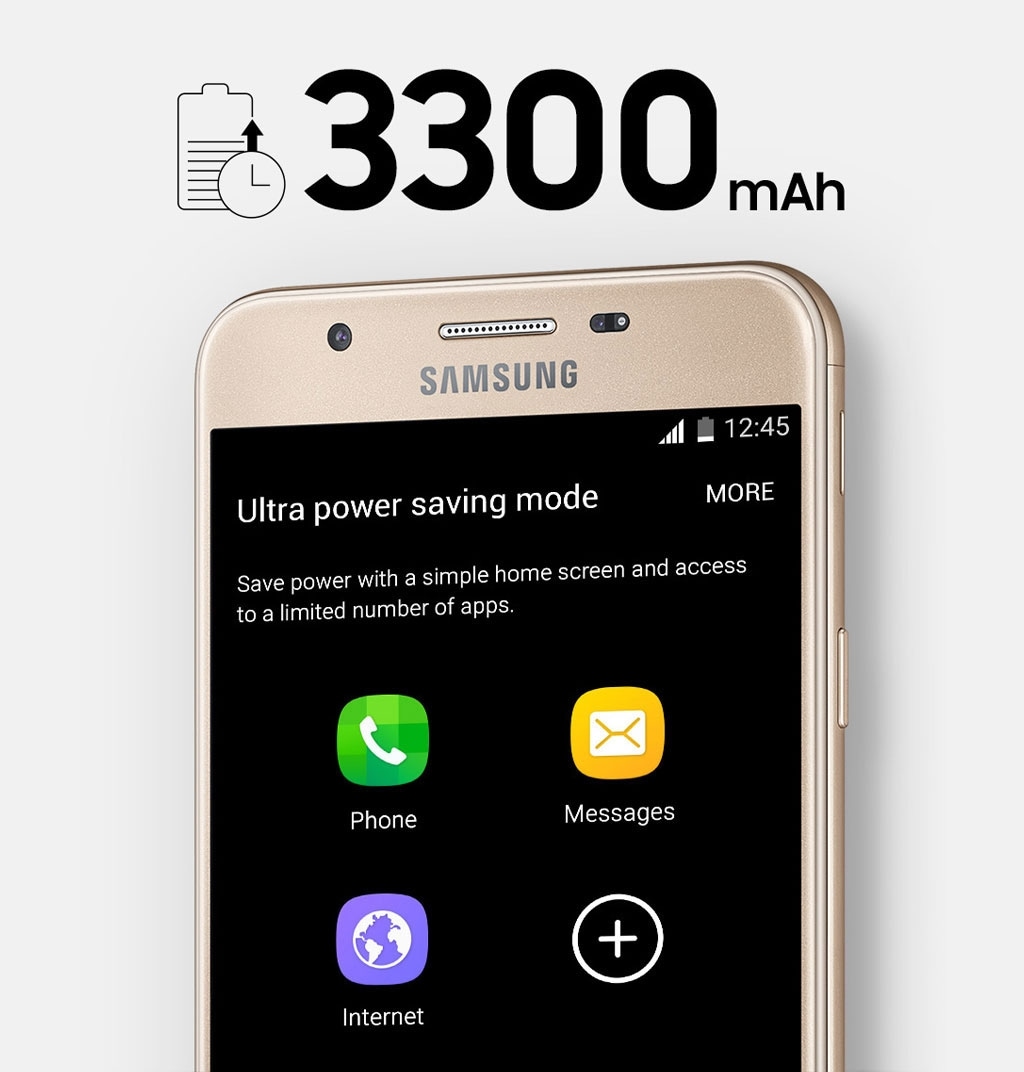 Powerful Long Life Battery
This Samsung flaunts a powerful 3300mAh Lithium Ion battery. Now with even longer lasting battery power to pack in more multimedia and keep gamers in the action. Ultra Power Saving Mode turns off all background running apps to drastically minimise battery consumption.
General Specifications
Octa core 1.6GHz Cortex-A53
3GB RAM, 16GB
Main Camera 13MP, Front Camera 8MP
5.5 inch, 3300 mAh battery
Android v6.0.1 Marshmallow
Order the Samsung Galaxy J7 Prime today and have it delivered to your doorstep within 1-3 working days or same day delivery within Nairobi. Payment on delivery.