Product Overview
Samsung J1 Galaxy smartphone sports an elegant white finish. This Samsung smartphone has dual SIM slots and 3G band support.The Samsung J1 SM J105 Galaxy Mini Dual SIM phone boasts a sleek design with beautifully curvy edges. The 1.2GHz Octa Core processor and 750MB RAM make it a high performer by delivering speedy and glitch free performance even while executing multiple apps in the background. It flaunts a 4inch screen that displays beautiful and crisp visuals with superior clarity.
Distinctive Features
Also, this Samsung Galaxy mobile phone can store a large number of files including music, movies, games, and apps with its 8GB onboard storage. This smartphone has two SIM card slots for keeping both your work and personal communications separate. Its 3G network support and WiFi connectivity make sure you have access to the Internet anywhere, anytime at ultrafast speeds. The phone is powered by a 1500mAh, high capacity battery so you can stay unplugged for longer.
Incredible Performance
This Samsung J1 Galaxy smartphone ensures a lag free performance, thanks to its highly proficient, 1.2GHz Octa Core processor. The CPU teams up with a 768MB RAM module to give you a flawless multitasking experience. It runs on Android 5.1.1 Lollipop OS, which has made a name for itself when it comes to UI and built in features. The device incorporates a 1500mAh battery that offers up to 29 hours of extended audio playback on a single full charge. Plus, the ultra power saving mode optimizes the energy consumption so you can have a plenty of charge left when you need it the most. So keep on grooving to the beats and enjoy unplugged life for longer without worrying about charging.
Immersive Multimedia
This Samsung Dual SIM phone features a 5MP rear camera with f/2.2 aperture. It captures stunningly clear and vibrant images and also allows HD video recording. The device supports 802.11 a/b/g/n/ac WiFi connectivity that gives you the liberty to browse the Internet at blisteringly fast speeds. The Bluetooth v4.0 support allows you to share images and data with seamlessly with compatible devices. This Samsung smartphone has a microUSB v2.0 port that enables you to transfer files from your phone to your personal computer or laptop.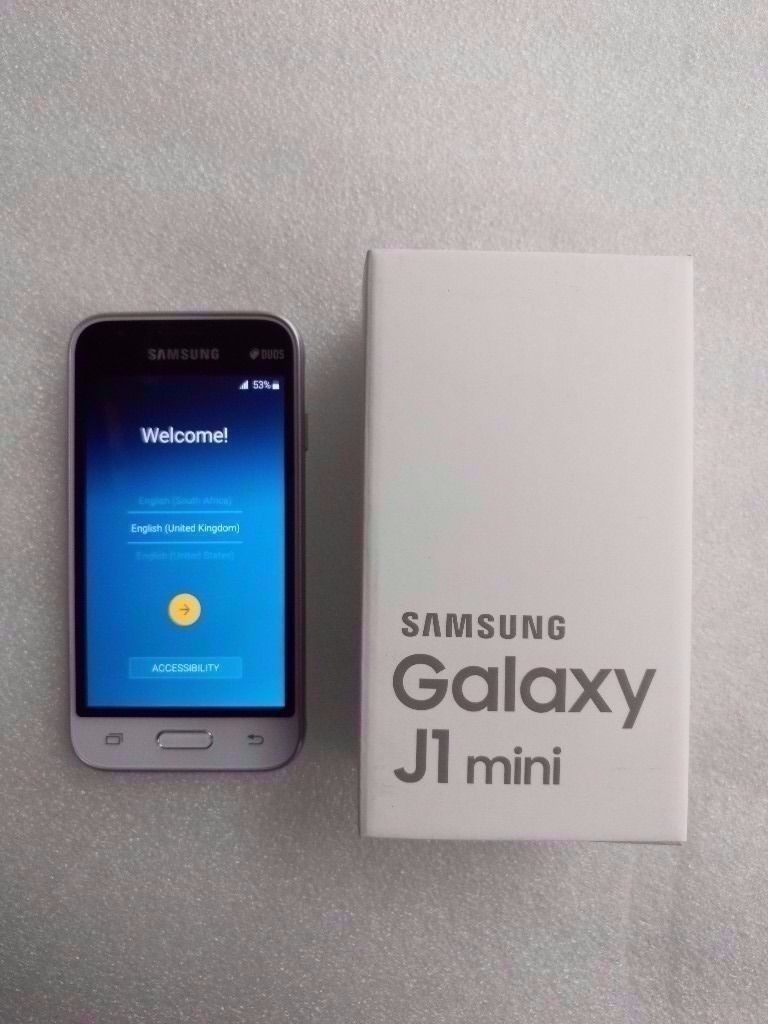 General Specifications
Quad Core 1.5 GHz
1 GB RAM, 8 GB
Dual SIM
4 Inch, 1500 mAh
Android 5.1.1 Lollipop OS
Order the Samsung Galaxy J1 Mini today and have it delivered to your doorstep within 1-3 working days or same day delivery within Nairobi. Payment on delivery.