Product Overview
Face recognition fingerprint scan. A reliable and convenient security net. The Galaxy C8's easy Fingerprint Scan feature turns your fingerprint into one-of-a-kind password to unlock your smartphone and encrypt apps. Also available is Face Recognition based on strict algorithm, enabling you to unlock your phone with your face. Powering the phone is a Qualcomm Snapdragon 626 SoC with an integrated Adreno 506 GPU. The processor has eight Cortex-A53 cores and is clocked at 2.2GHz. The Galaxy C8 has 4GB of RAM along with 32GB of storage. You can expand storage by up to 256GB by popping in a microSD card. There is support for Bluetooth 4.2, dual-band Wi-Fi 802.11 b/g/n, GPS, and NFC. The Galaxy C8 has a non-removable 3000mAh battery and comes with a proprietary quick charger in the box.
Galaxy C8 Configuration
Samsung chose to launch the C8 with Android 6.0 Marshmallow instead of Android 7.0 Nougat. The UI that Samsung offers is quite polished and is in line with what we've seen on the Galaxy S7 and S7 Edge. If you have used Samsung smartphones in the past, you'll find this UI improved, yet familiar. You also have the option to customise it with a theme of your choice. Samsung lets you select themes and icons from the settings, and you can choose from a variety of free and paid ones.
Display Features
Blue light filter to care for your eyes. Super AMOLED touchscreen offers sensitive response and brilliant picture quality. Low power consumption and wider viewing angle result in truly exceptional picture and performance. Unique Blue Light Filter eases strained eyes from extended exposure to the touchscreen. The Galaxy C8 sports a 5.5-inch Super AMOLED display with full-HD resolution and thin borders. We must say that the display is very good. Punchy contrast and good viewing angles make it viewable in various lighting conditions. You can choose from a selection of predefined display modes but there is no way of fine-tuning these settings.
Advanced Camera
Just shoot and focus later. The smart dual-camera function lets you shoot on a whim and control depth of field later. Perfect interaction of foreground, midground and background results in different focal points to portray different stories. The Galaxy C8 sports 16-megapixel cameras at the front and back. It has a dual-tone LED flash at the back, but misses out on a selfie flash. Double-pressing the home button quickly launches the camera app no matter what's currently running on the phone. You can choose between multiple modes before taking photos, including Continuous Shot to take bursts, and a Food mode that adds a bokeh effect to make subjects more prominent.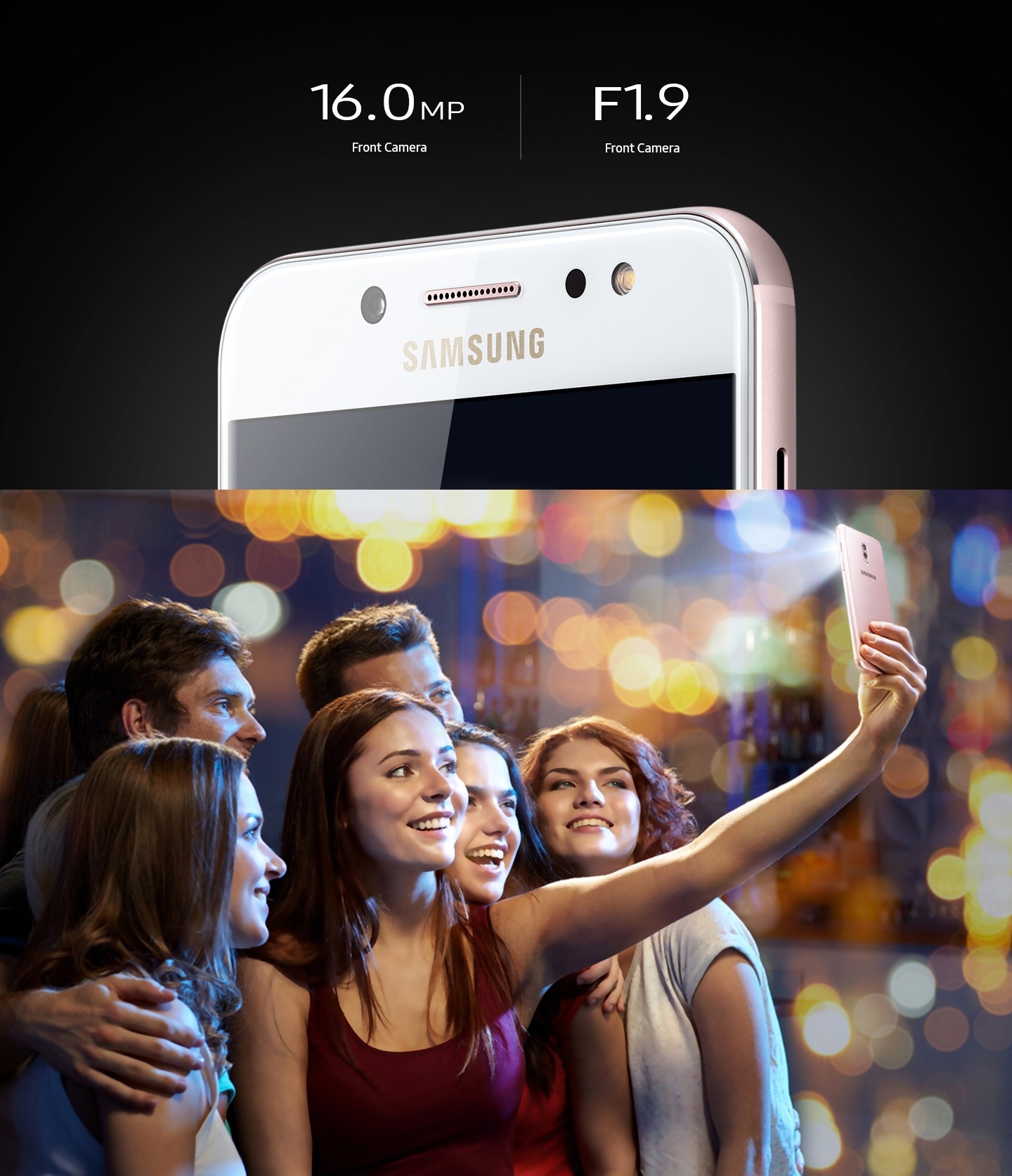 Good Battery Life
Battery life is good and the device manages to go one full day with medium use and a bit of gaming. Our HD video loop test went on for 16 hours and 8 minutes before the phone died. What this means is that you won't need to worry when you are away from a charger. When the battery does run out, the bundled adaptive fast charger manages to top the phone up in around 90 minutes.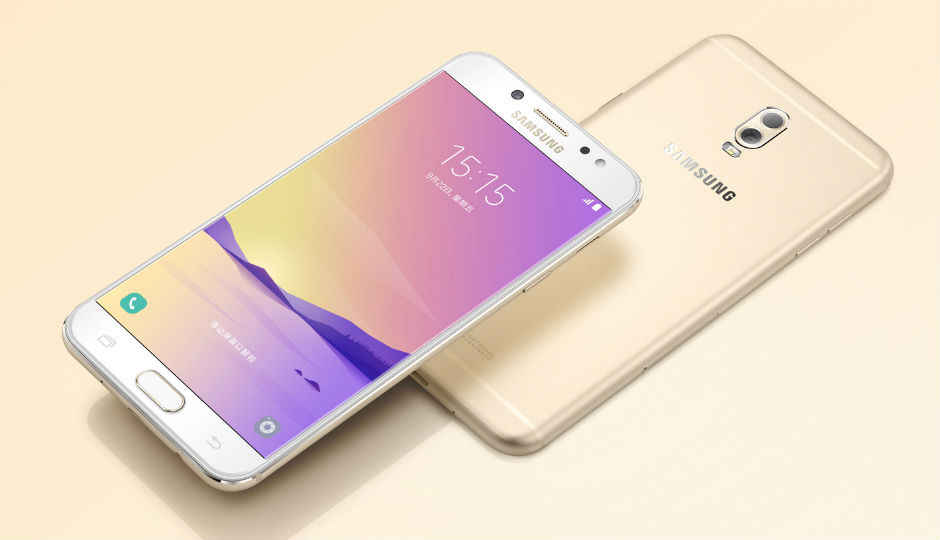 General Specifications
Octa-core 2.2 GHz Cortex-A53
32 GB, 4 GB RAM
Android 6.0.1 (Marshmallow)
Adreno 506
5.5 inches Super AMOLED capacitive touchscreen
Order the Samsung Galaxy C8 today and have it delivered to your doorstep within 1-3 working days or same day delivery within Nairobi. Same-Day delivery in Mombasa on selected items. Pay on delivery via cash/Mpesa.