Product Overview
This comprehensive kit offers a selection of 4 screwdrivers, hex, torx & nut drivers, pliers, a tone and probe generator and much more. The kit is supplied in a heavy-duty 6"x10" deep classic canvas case. The case (no tools) is also available separately. It comes in an attractive two-pallet case fit with two pallets full of tools. It is designed to meet the basic installation, repair and maintenance needs of today's high speed LAN's.
Distinct Features
This Tool Kit features a variety of inside wiring and local area network installation and repair tools. This comprehensive tool kit includes a complete range of standard screwdrivers, nutdrivers, pliers/cutters, wiring scissors, tape measure, soldering iron, a complete selection of Torx® drivers, wire stripper, ball-end hex drivers (both standard and metric), a handy receptacle analyzer, AAA penlight, plus our exclusive 12V battery tester for testing most standby power (UPS) systems and vehicle batteries.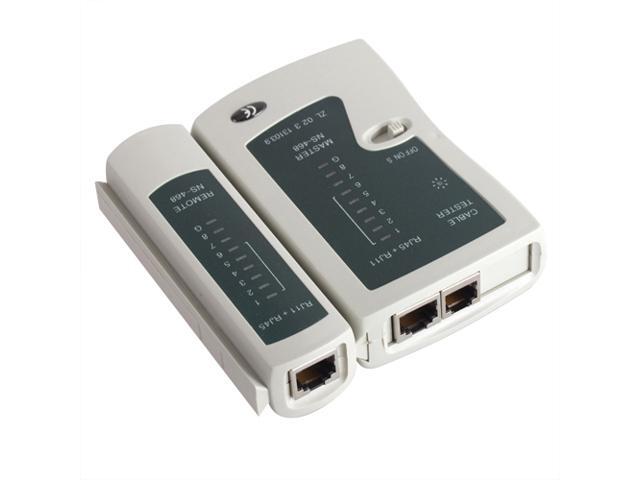 Strong and Durable
To complete the kit, there is also a JackTest CAT 5/ RJ-11 tester, a Fluke Networks D814 66-type punch-down tool, Fluke Networks Pro3000 analog probe and tone generator, plus a RJ11/45 crimp and strip tool. To organize tools, the classic tool case comes complete with two sided fold-able parts offering individual pockets to secure tools. The attache-style features a high-density canvas material that is sewn with piping to improve overall strength and durability. The canvas case has a uniform thickness that makes it impervious to extreme temperatures and most solvents.
General Features
All Tools are Demagnetized to Prevent Damage to Electronic Equipment.
Everything Needed to Repair and Upgrade Computers and Other Electronic Devices.
Wire-Stripper-Cutter-Crimper to Test and Repair Circuits.
Soldering Iron, Solder, Brush, and Desoldering Vacuum Pump Make a Comprehensive Soldering Kit.
Chip Inserters and Extractor Essential for Working with Circuit Boards.
Order the Network Installation and Maintenance Tool Kit today and have it delivered to your doorstep within 1-3 working days or same day delivery within Nairobi. Payment on delivery.