Product Overview
Wireless Charger Charging Receiver Module Sticker For Apple IPhone 5 5C 5S/6. This receiver module is incredibly thin enough and make sure that it can give the newly-launched wireless charging capability. At the same time, it fits the phone perfectly without disrupting the phone looking and performance. This cover is ultra thin design for your mobile. Equipped with Qi Wireless Charging Technology, it can be wireless charged by any Qi-enabled charger.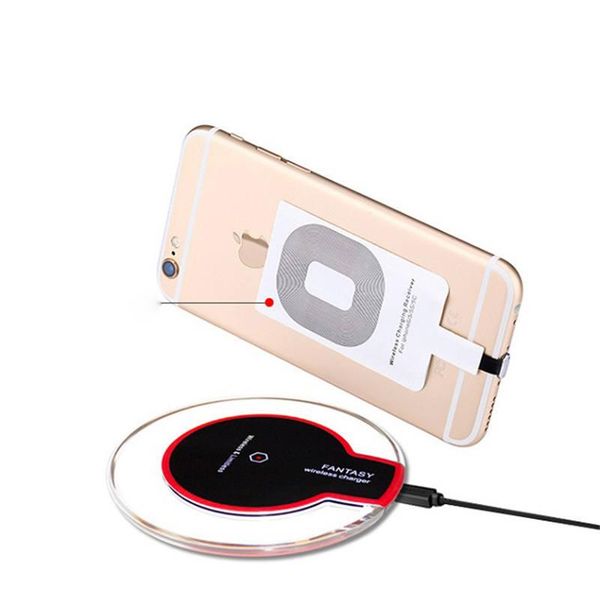 Easy to use
Take off the back cover, attach the Energy Card on the battery, put on the back cover.This wireless charging receiver module comes with filter capacitor, strong anti-interference ability, more uniform and stable magnetic field. Qi wireless charging receiver, specially designed for iPhone 5/5C/5S/6. Adding wireless charging feature by simply plug the receiver to your iPhone's 8-pin connector, works well with any Qi-enabled charger. Easy to use and FCC/CE/ROHS certificated.
General Specifications:
Receiver Input: 5W
Charging effeciency: >70%
Wireless charging distance: 5mm
Frequency: 100-200kHz
Input: DC 5V 1000mA
Charging Output: DC 5V 700mA
Support One to One Charging
Compatible for:Any Qi Wireless Charging
Order the iPhone 5/6 Wireless Charging Receiver Module today and have it delivered to your doorstep within 1-3 working days or same day delivery within Nairobi. Payment on delivery.