Product Overview
The splitter allows one HDMI devices to be split easily to four HDMI compatible monitors or projectors. The splitter can also be placed at the end of a long HDMI cable to regenerate the HDMI signal. You can connect any HDMI source to this splitter, such as your: 1) Blu-Ray, HD-DVD, or DVD Player; 2) PS3, Xbox360 or Wii with HDMI output; 3) Laptop or desktop computers with HDMI output; 4) HD video cameras; 5) HDTV boxes, HD PVR, HD recorders.
Hassle-free setup
Easy installation and setup For hassle-free setup, the 4K HDMI splitter offers easy plug-and-play installation with no additional software or drivers required. TheHDMI 2.0 splitter passes EDID between your video source and the display attached to port 1, ensuring native settings such as resolution and refresh rate are configured automatically. Mounting hardware is also included, for a tidy and professional installation. This HDMI video splitter then connects to 4 HDTVs/monitors, so you can see the video on 4 screens at the same time. It supports HDMI v1.3, and it's enhanced to support all 3D functions.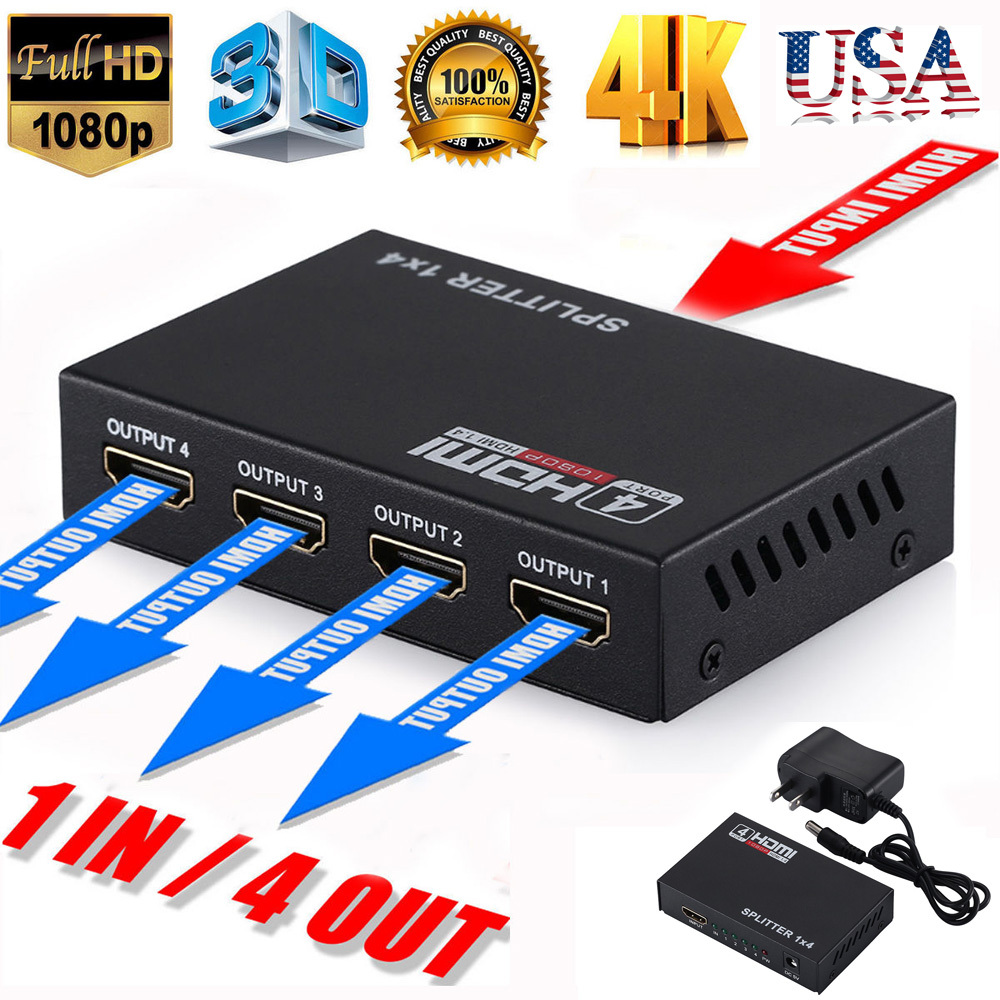 General Features
Display HD video onto 4 HDTVs / monitors
Support all 3D Blu-rays, TV programs and games: anaglyph (2 colors) and Multiview Video Coding (MVC)
Video support: 1080p FullHD, 1080i/720p, with 12-bit deep color, retaining crispy clear images
Audio support: DTS/DTS-HD, Dolby Digital / Dolby TrueHD, and Linear PCM (LPCM)
No downsizing nor conversion, no compromise in quality
Order the Generic HDMI Splitter 1x4 Ports today and have it delivered to your doorstep within 1-3 working days or same day delivery within Nairobi. Payment on delivery.