Product Overview
While other towers have been standing still, HP has shaken up the category. From its eye-catching design and smaller footprint, to full performance and reliability, this HP Pavilion is the best thing to happen to towers in over 20 years. Infused with style and personality, with color options to match your style, the redesigned HP Pavilion helps you transform your workspace. Designed to run more efficiently and more reliably at faster speeds, DDR3 is the future of RAM. With its higher bandwidth, everything from multi-tasking to playing games gets a performance boost.
Power and Performance
Powerful performance easily keeps up with all your multitasking demands, enables new ways to interact with your PC, and delivers enhanced 4K video capabilities. With up to 500GB of storage, advanced graphics, multi-display support, and improved upgradability, this tower stands up to even the closest scrutiny. Surf the web without cables; connect to wireless printers and other devices. Wirelessly connect to Bluetooth-enabled devices. Work on more than one monitor at the same time. 3-in-1 digital media reader enables an easy transfer of photos, music and other files.
Built to last
When you're looking for a desktop that just doesn't quit, HP has you covered. Hp put every tower through over 100 tests, ensuring its trusted reliability. Impressive graphics help with everything you do. Whether it's watching a video or just surfing the web, Intel's HD Graphics 530'Äč render all the visuals on your screen with smooth, vivid quality. Watch and write DVDs using the integrated optical drive.
Superior Connectivity
It's never been easier to give your device a bigger or second display. With an HDMI output you can transmit HD video and sound with just one standard cable. If you have an older display with only VGA connectivity, you can still use it as an external display. Simply connect it to your device with the VGA port and project your favorite content to the big screen without needing a modern display or adapters. With the world's most popular USB connection, you can easily connect any of your existing USB devices without worrying about compatibility. With the world's most popular USB connection, you can easily connect any of your existing USB devices and experience data transfer speeds ten times faster than USB 2.0.
Intel Core i3-2120T Inside
The 2nd Generation Intel Core processor family desktop is the next generation of 64-bit, multi-core desktop processor built on 32- nanometer process technology. Based on a new micro-architecture, the processor is designed for a two-chip platform consisting of a processor and Platform Controller Hub (PCH). The platform enables higher performance, lower cost, easier validation, and improved x-y footprint. The processor includes Integrated Display Engine, Processor Graphics, and Integrated Memory Controller. The processor is designed for desktop platforms. It supports up to 12 Processor Graphics execution units (EUs). The processor is offered in an 1155-land LGA package.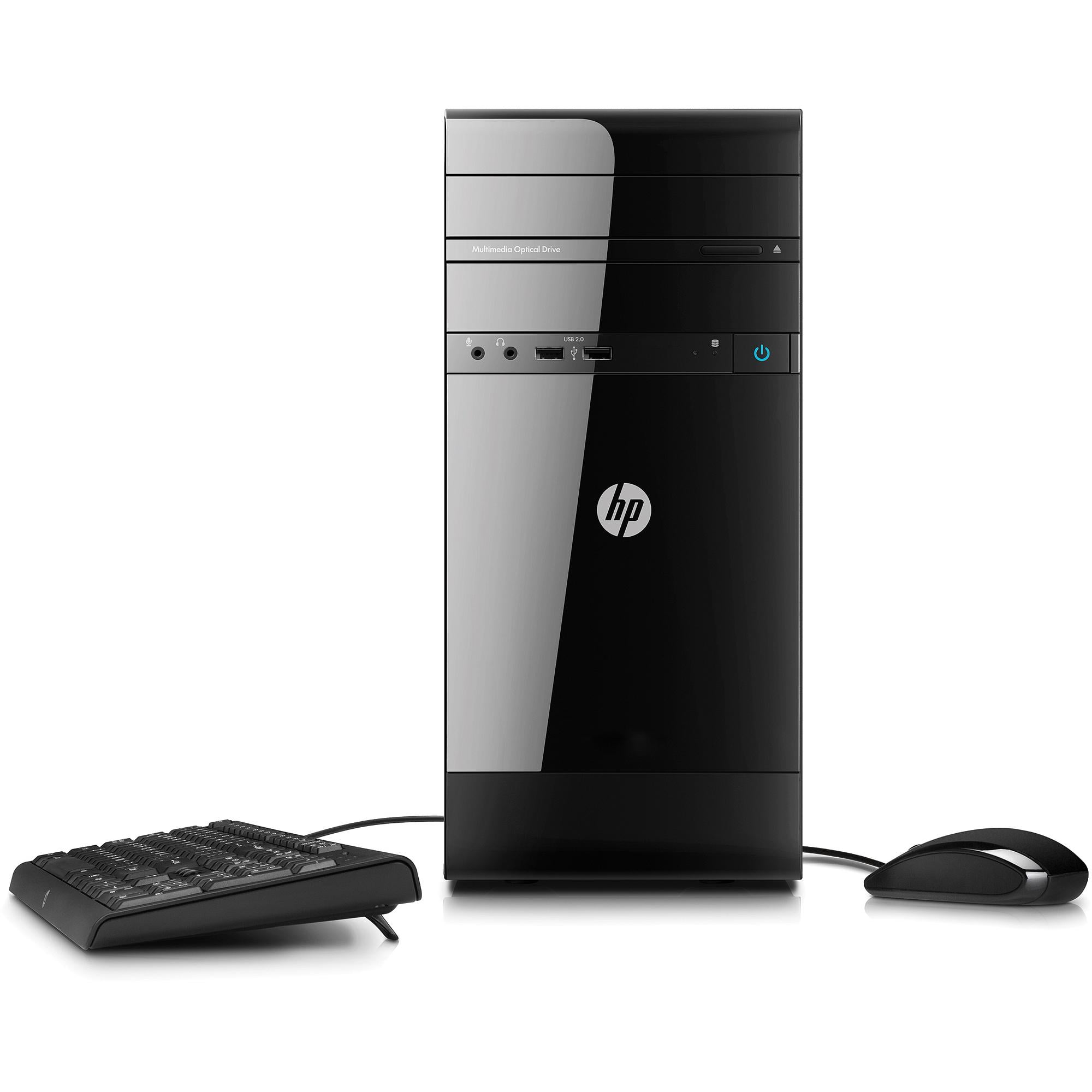 Hp V194 Monitor
The V194 18.5" 16:9 LCD Monitor from HP provides quality presentation features in a sleek, thin-profile monitor with a compact screen size. You can attach it to your HP Desktop Mini, HP Chromebox, or select HP Thin Client directly behind the display for an integrated, affordable workspace that's suitable for small spaces.
General Specifications
Intel Core i3-2120T
4GB RAM, 500GB HDD
Intel's HD Graphics
DVD-Writer
Order the Hp Pavilion P2-1291d Tower today and have it delivered to your doorstep within 1-3 working days or same day delivery within Nairobi. Payment on delivery.