Product Overview
Nikon AF-S FX NIKKOR 50mm f/1.8G Lens Your DSLR's best friend, A must-have for standard portraits and everyday use, the AF-S NIKKOR 50mm f/1.8G is a lens that will absolutely surprise you. The 50mm focal length (75mm equivalent on DX-format cameras) with a fast f/1.8 aperture allows you to capture stunning images with a shallow depth-of-field, letting your subjects stand out from their backgrounds. The AF-S NIKKOR 50mm f/1.8G may soon become your new favorite lens. Brilliance In Any Light, Get astonishing low light results, This lightweight standard lens is a great travel companion because you never know when a beautiful, sunny day will turn cloudy and rainy. With its fast f/1.8 aperture, the AF-S NIKKOR 50mm f/1.8G will capture even low-light situations with stunning brilliance.
Beautiful Background Blur
Nikon AF-S FX NIKKOR 50mm f/1.8G Lens lets you Achieve a more natural depth of field, Whether you're shooting portraits, food or nature—indoors or outdoors—the AF-S NIKKOR 50mm f/1.8G renders a beautiful, natural background blur (Bokeh) at its wider aperture settings. And its 50mm focal length is perfect for creating a natural perspective in your photographs. Capture Every Detail. Shoot tack-sharp portraits every time, Nikon's Super Integrated Coating (SIC) enhances light transmission efficiency and offers superior color consistency and reduced flare, while the AF-S NIKKOR 50mm f/1.8G's Aspherical Lens Element (AS) virtually eliminates coma and other types of aberrations, even when shooting at the widest available aperture. Pair that with Nikon's Silent Wave Motor (SWM) for fast, accurate and quiet autofocus, and you can be sure all of your portraits will be tack sharp.
Invaluable Partner
The AF-S NIKKOR 50mm f/1.8G is invaluable for shooting a wide variety of outdoor scenes. With the 50mm f/1.8 you can capture a scene as you perceive it with the naked eye. Silent Wave Motor, AF-S NIKKOR lenses feature Nikon's Silent Wave Motor (SWM). This technology converts "traveling waves" into rotational energy to focus the optics. This enables high-speed autofocusing that's extremely accurate and super quiet., Select NIKKOR lenses to have a focusing mode that allows switching from automatic to manual focusing with virtually no lag time by simply turning the focusing ring on the lens. This makes it possible to seamlessly switch to fine manual focusing while looking through the viewfinder.
Aspherical Lens
A lens with a curved, non-spherical surface. Used to reduce aberrations and enable a more compact lens size. Aspherical lenses minimize coma and other types of lens aberrations, even when used at the widest aperture. They are particularly useful in correcting distortion in wide-angle lenses and help contribute to a lighter, more compact design by reducing the number of standard (spherical) elements necessary. Aspherical lens elements correct these distortions by continuously changing the refractive index from the center of the lens.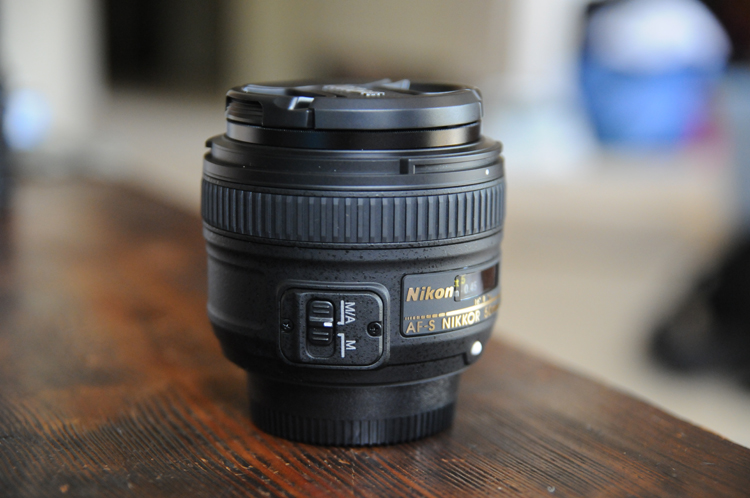 General Specifications
Fast, upgraded f/1.8, compact FX-format prime lens. The picture angle with 35 mm (135) format is 47 degree and the maximum reproduction ratio is 0.15X
Focal Length 50 mm, Minimum Focus Distance 1.48 ft.(0.45 m)
Newly developed optical system with Aspherical lens element, Exclusive Nikon Silent Wave Motor (SWM)
M/A Focus Mode Switch, Filter Thread 58 mm, Autofocus: Yes. Dimensions (approx.) (from the camera lens mounting flange): Approximately 2.83 inches diameter x 2.01 inches
Optimized for edge to edge sharpness on both FX and DX-format D SLRs
Lens not zoomable
Order the Nikon AF NIKKOR 50mm today and have it delivered to your doorstep within 1-3 working days or same day delivery within Nairobi. Payment on delivery.