Expand Your Mobile Device's Storage
These memory cards instantly add storage space to any device with a microSDHC™ card slot. Expanding the memory of your smartphone or tablet means you can capture more photos and video, carry more files, and enjoy your favorite music wherever you go.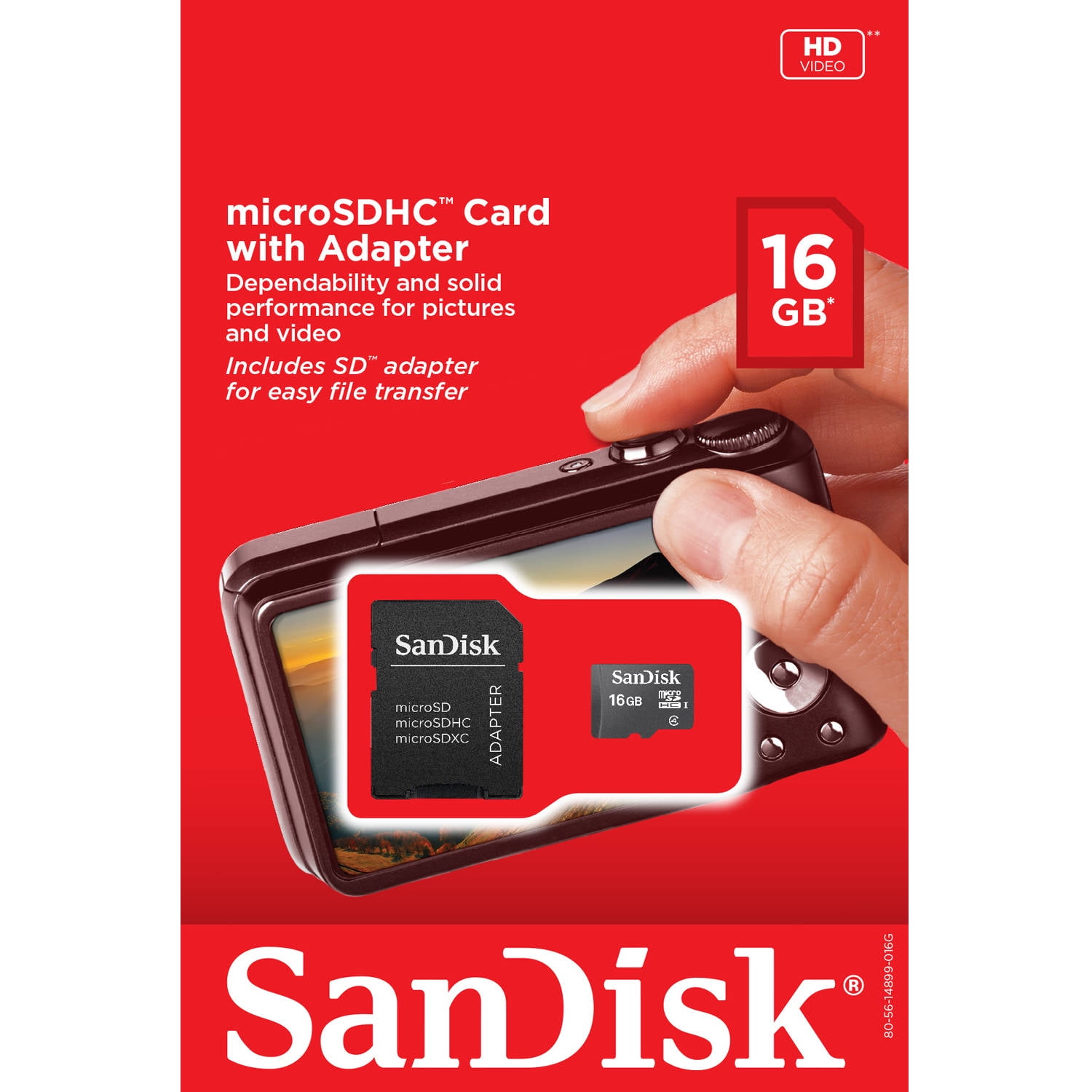 Record HD Video with your Mobile Phone
These cards are completely compatible with mobile phones, laptops, tablets and other devices that support the microSDHC™ format and are capable of recording hours of HD video (720p).
Durable Design
Designed to withstand the toughest conditions, SanDisk microSDHC Cards are waterproof, shockproof, and X-ray proof. They can operate in temperatures ranging from -13 to 185 degrees Fahrenheit, so you can enjoy mobile media in almost any climate. Even if your device doesn't survive, your SanDisk memory card will.
Warranty
The SanDisk microSDHC Card is backed by a five-year limited warranty.
Features
High storage capacity (16GB) for storing essential digital content such as high quality photos, videos, music and more
Optimal speed and performance for microSDHC compatible devices
Speed performance rating: Class 4 (based on SD 2.00 Specification)
High Quality microSDHC card backed by 5 year limited warranty
Not all devices support microSDHC 16GB cards. Please contact your device manufacturer for details. Look for the microSDHC logo on the product
Order the 16 Gb MicroSDHC card and have it delivered to your doorstep within 1-3 working days or same day delivery within Nairobi. Payment on delivery.