Product Overview
The MagSafe Charger is designed to quickly and safely wirelessly charge your iPhone 12. The system intelligently adapts to conditions in order to optimize charging iPhone 12 at up to 15W of peak power delivery for faster wireless charging. The actual power delivered to the iPhone will vary depending on the wattage of the power adapter and system conditions. For iPhone 12 mini, the MagSafe charger delivers up to 12W of peak power delivery. It's important to plug into a power source before placing your iPhone on the MagSafe Charger. This allows MagSafe to verify it's safe to deliver maximum power. If you happen to place your iPhone on the MagSafe Charger before plugging into a power source, simply remove your iPhone from the MagSafe Charger, wait three seconds, and then put it back on to resume maximum power delivery.
The MagSafe Charger is designed to negotiate the max power up to 9 volts (V) and 3 amp (A) with a USB PD-compatible power adapter. MagSafe will dynamically optimize power delivered to the iPhone. The power delivered to the iPhone 12 at any moment will vary depending on various factors, including temperature and system activity.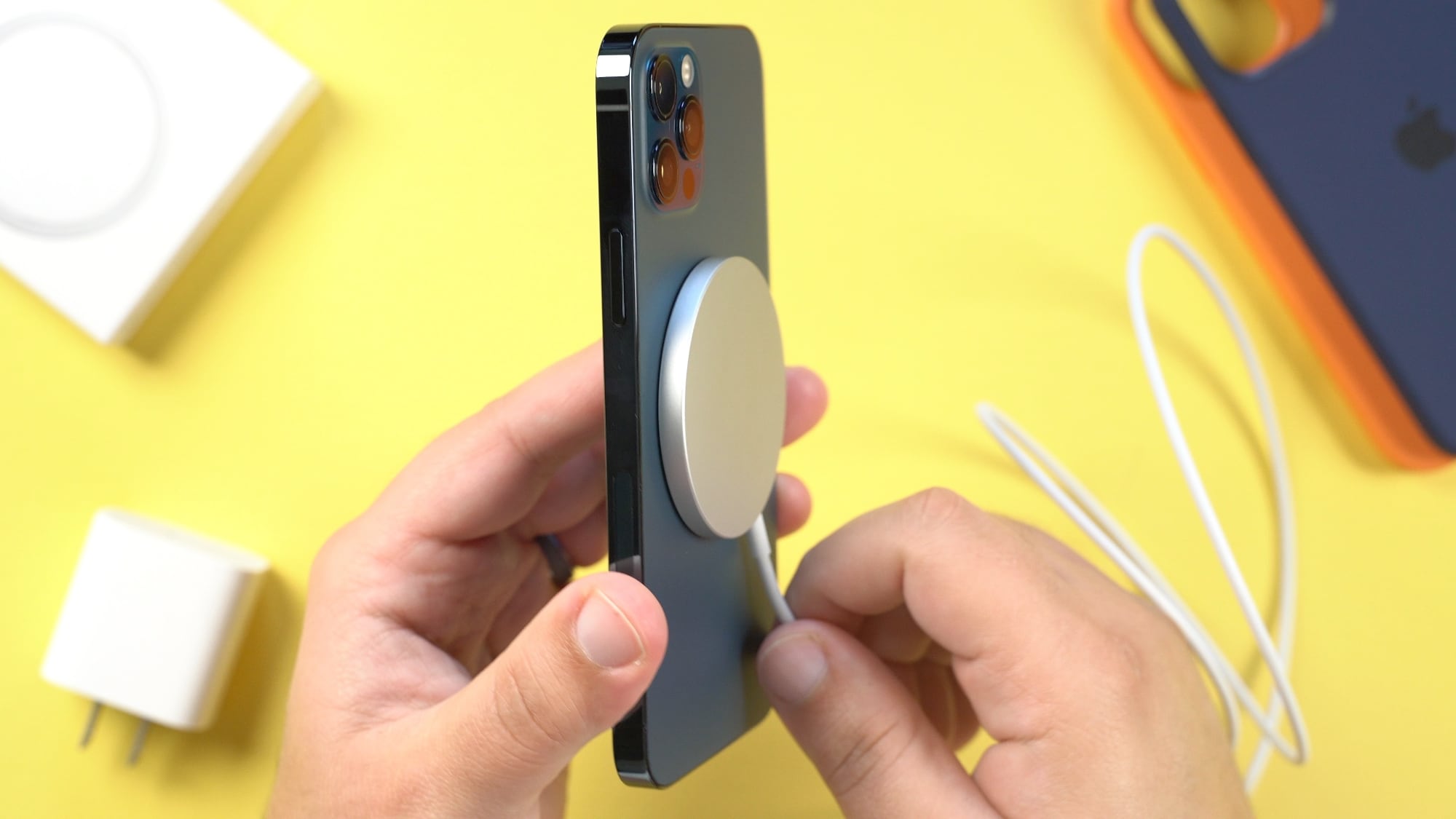 General Specifications
9V/2.22A or 9V/2.56A and higher
iPhone 12 mini can get up to 12W for faster wireless charging with at least 9V/2.03A
Higher wattage adapters at or above 9V/2.56A will also deliver a maximum of up to 15W peak power to iPhone 12*
Order the MagSafe iPhone 12 Charger today and have it delivered to your doorstep within 1-3 working days or same-day delivery within Nairobi. Same-Day delivery in Mombasa on selected items. Pay on delivery via Cash or Mpesa. OR Visit our Branches in Nairobi and Mombasa. Call us on 0786 420 000 if you would like to place your order via a phone call.