Product Overview
The NEW bizhub C227 series is a stellar performer that is catered to business of diverse needs. It is tailored to meet the growing needs of mobility, connectivity and sustainability. It boasts of a maximum paper capacity of 6650 sheets and also a scanning speed of 80 opm when using the Reverse Automatic Document Feeder DF-629 (optional). The new bizhub C227 series your perfect office partner to enhance productivity and efficiency.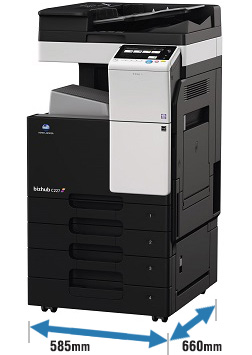 Intuitive touch screen operations
The bizhub C227 model is very easy to operate, thanks to our intuitive INFO-Palette design, and the new 9-inch touch panel. Functions can be selected with natural swipe, pinch, zoom, drag and drop gestures – just like smart devices. Konica have continued to refine it's technology, so users can benefit from the improved navigation with horizontal scrolling and pop-up menus. Frequently used settings can be saved on the main screen. For security, a PIN-based system can be used to hold jobs until the authorised owner of the documents releases them.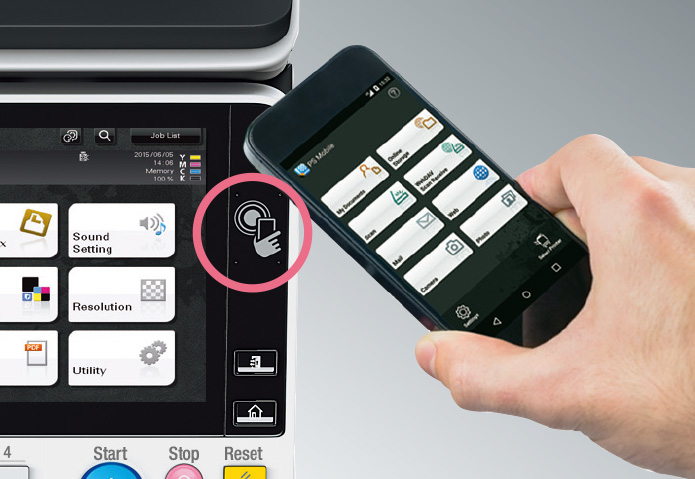 Easy Connectivity
Getting connected with the new bizhub C227 series is easy! The new series comes with 7" operation panel with on-screen soft menu keys that allows users to register their commonly used functions and the new embedded mobile touch area enables pairing of smart devices with Near Field Communication (NFC) or Bluetooth LE (Low Energy) technology. The PageScope Mobile Application enables mobile features such as pairing, print, scan and user authentication.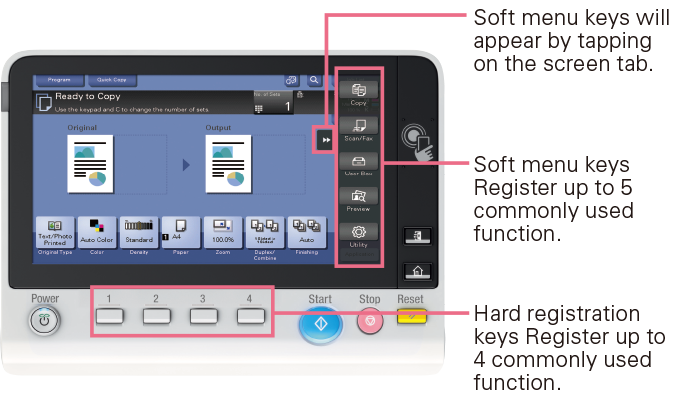 Secure Technology
With password-protection, IC card and biometric security capabilities, bizhub C227 series excels in protecting information assets. From defending soft data from leaks to ensuring printouts and faxes are not taken by mistake, users' information resources are secure. Users can authenticate with various types of IC card. The authentication method complies with SSFC (Shared Security Formats Cooperation). Besides the IC Card, users can authenticate with Android devices with equipped antenna.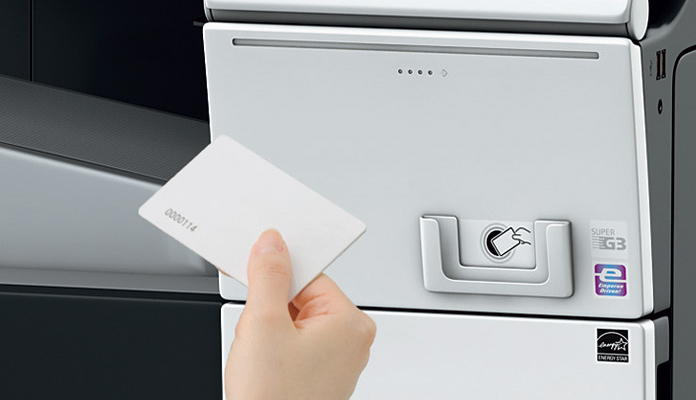 General Specifications
Color/B&W Speed: up to 22 ppm
Dual Scanning Option: up to 160 opm
Standard IWS/Web browser
Max Paper Capacity: 6,650 sheets
Automatic Duplex Unit Paper Weight (gsm); 52 to 220 gsm
This machine is also available for short/long term lease.
Order the Konica Minolta Bizhub C227 today and have it delivered to your doorstep within 1-3 working days or same day delivery within Nairobi. Payment on delivery.