Product Overview
The Apple A7 28-nm chip is comprised of a 1.3GHz dual-core CPU dubbed Cyclone which uses ARM's ARMv8 microarchitecture (yet to premiere with the Cortex-A53 and Cortex-A57 processors). The GPU, while not officially confirmed, is believed to be the PowerVR G6430. The use of a 64-bit instruction set for the CPU enables Apple to put more than 4GB of RAM on its future generation of products, but the iPad Air, just like the iPhone 5s, packs just 1GB. Not that this feels insufficient - the way iOS handles multi-tasking you are extremely unlikely to run out of operating memory.
Best Hardware
Its one of the hottest pieces of hardware we've seen deserves it. Honestly, to say that a diet was all the iPad needed would be a massive understatement - after the iPad 4, which deservedly gets retired. But the way the iPad Air looks is a start made in heaven. The Air is almost 2mm thinner, and has unbelievably lost near a centimeter on each side - it's mostly screen bezel that's gone. The weight difference is the whopping 183 grams. The screen - the same gorgeous 9.7" canvas with 2048 x 1536px resolution.
Design Features
Taking heavily after the original iPad mini, the iPad Air moves away from the sloping edges of old, resulting in a more muscular, and somewhat more compact feel, reinforced by the much thinner frame. The bezels around the screen have been significantly narrowed, which - convincingly - creates an impression of a much more immersive screen.
Thinner Than Air
To run by the numbers, the iPad Air is a whopping 16.2mm narrower than its predecessor, 1.9mm thinner and 1.2mm shorter. The weight is probably the most radical of changes - having lost the unbelievable 183g, the new iPad Air takes a huge load off your hands. Moving on to actual benchmarks we start with the Geekbech 3 test to see how the CPU and memory are doing. It scored very close to the iPhone 5s and the Snapdragon 800 competition though.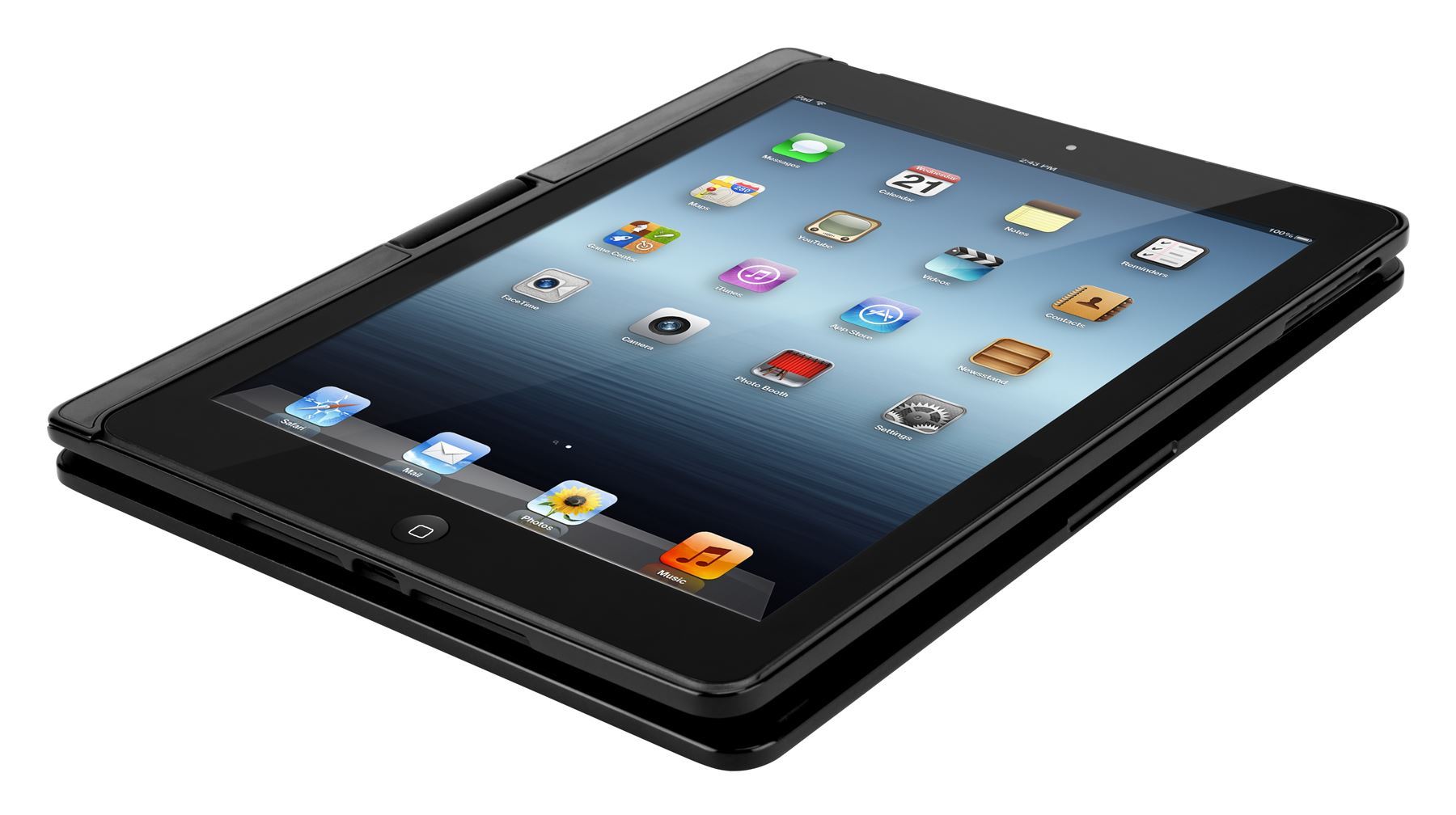 Longer Battery Life
The iPad Air has to make do with a smaller battery than the 11560mAh behemoth found in the iPad 4 but Apple still claims 10 hours of web browsing. The new battery is a 32.4Wh unit compared to the 42.5Wh of the predecessor.
General specifications
9.7" LED-backlit IPS LCD touchscreen, 1536 x 2048 pixels, ~ 264 ppi; scratch-resistant, oleophobic coating
Dual-core A7 64-bit 1.3 GHz Cyclone (ARM v8-based) chip with M7 motion coprocessor
PowerVR G6430 quad-core GPU
1GB of RAM, 64 GB of inbuilt storage
iOS 7.0.3 with iCloud support and activation
Order the iPad Air 1'Äč today and have it delivered to your doorstep within 1-3 working days or same day delivery within Nairobi. Payment on delivery.