Product overview
Address all your data storage woes with the advanced Seagate Momentous ST750DM002 750GB Internal Hard Drive. This state of the art device is capable of saving volumes of active archive data on its 750GB storage space. You can install this internal hard drive in your desktop, all in one PCs, and DAS equipment with utmost ease. The Seagate Momentus 750GB Internal Hardisk SATA'Äč Internal Hard Drive incorporates industry first 1TB per platter technology that consumes low power. Its SATA 6Gbps interface maximizes performance by enabling faster transfer rates.
Technical features
The storage drive comes bundled with DiscWizard software that makes it easy for your computer to transition beyond 2TB. The device has a 16MB cache that significantly speeds up access to data on the disk. Like all Seagate desktop HDDs, this storage drive is created using an advanced manufacturing process. It complies with RoHS directive on restricted halogen compounds and hazardous materials. More than half of the materials used to makes this drive are completely recyclable. Interface cable, mounting screws, and power adapter needed to get this device operational come included in the package.
Cutting edge technology
The innovative Seagate Momentus 750GB Internal Hardisk SATA'Äč Internal Hard Drive performs brilliantly while bringing down your operational costs. It features the industry first 1TB per platter technology that significantly cuts down on power consumption. The drive's SATA 6Gbps interface enables higher transfer rates, thus maximizing performance. The DiscWizard software CD that comes with the device makes it easy to switch to high capacity HDDs, even on legacy BIOS systems.
Cost saving
The Seagate Momentus 750GB Internal Hardisk SATA Hard Drive's 1TB per platter features high tech power modes that help lower power consumption in idle state. The drive does so without skimping on performance.
Green device
The Seagate Momentus 750GB Internal Hardisk SATA Internal Hard Drive, like all Seagate HDDs, is made using cutting edge manufacturing processes. RoHS compliance and near complete recyclability make the drive environment friendly.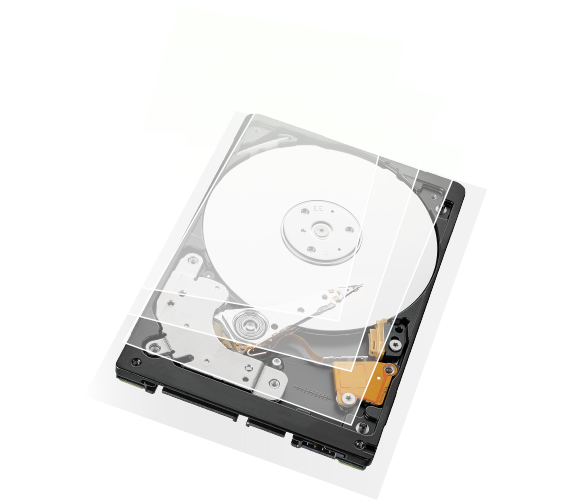 Amazing versatility
and dependable, Seagate's fierce drives are inspired by the past but ready for the future. Seagate drives are a cost-effective way to handle all your PC needs—working, playing storing your movies and music, and more.
Technical features
QuietStep technology enables ultra-quiet load/unload acoustics
Best-Fit Applications; Mainstream laptops, External storage solutions/boxes
Perpendicular recording technology increases performance and reliability
Seagate Smart Align technology provides a transition to 4K sectors without the need for software utilities
General specifications
7,200 RPM Spin Speed
16 MB Cache Buffer
SATA 3Gb/s interface with Native Command Queuing
750GB Capacity
Order the Seagate 750GB Internal Hardisk SATA and have it delivered to your doorstep within 1-3 working days or same-day delivery within Nairobi. Pay on delivery.