Overview
Improve the computer capacity and speed significantly with Seagate ST3320310CS 320GB Desktop HDD. It uses the latest features for the security of your data stored in the computer. This feature rich hard drive for desktops is slim and quite light in weight. Its hard disk price is quite affordable and it has one-year warranty from the manufacturers as well. You can now buy this Seagate hard disk online at an affordable price from Saruk Digital Website.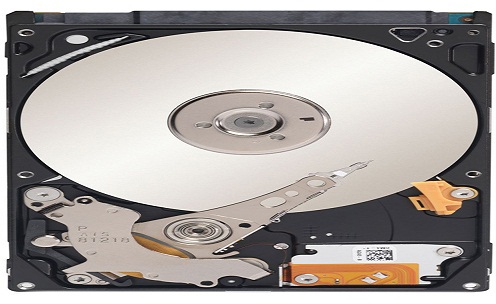 Huge Capacity
The storage capacity of the drive is huge with 320 GB to store all kinds of data and files safe and ready for use anywhere, any time. You can store complete libraries of games and movies as well as your office files, personal information or educational data as applicable. This Seagate hard disk optimises the potential of your desktop and makes this the perfect machine you always craved.
Impressive Connectivity
Seagate ST3320310CS 320GB Desktop HDD offers USB 2.0 connectivity. This SATA Hard Disk has capacity points enabling computing with no compromise on design. It is available as FIPS SED3 140-1 and SED or self-encrypting drive. The product along with the associated connectivity options meets the customer demands of flexible, affordable computing solutions.
Durability Factor
Highly durable, the Seagate ST3320310CS 320GB Desktop HDD is shock proof and reliable. The maximum associated operating shock is 400 Gs. The average operating power requirement of the hard drive is 1.2 W. Operating maximum temperature is 60°C and it does not require any external power source for operating. This will turn into a long term companion for your personal computer with a optimal functionality and benefits.
Drive Size & Interface
The associated interface of Seagate ST3320310CS 320GB Desktop HDD is SATA 6GB/s with spin speed 5400 rpm. The cache size is 16 MB with areal density 705. This product from the well-known brand Seagate is a joy to use in all respects. Presence of SATA interface increases the transfer rates of data significantly adding to the associated benefits.
Compatibility
The drive is compatible with operating system Windows 7, 8, and Windows XP. The weight of the product is 105 g with dimensions 100.55 x 70.1 x 7 mm. It is compatible with the most of the desktops that is used around our homes and offices.
Computer Hard Drive Storage Technology
Leading the Industry's first 320-per-disk hard drive technology with SATA 6Gb/s technology maximizes performance and free DiscWizard software enables high capacities on legacy PC BIOS systems.
Technical features
QuietStep technology enables ultra-quiet load/unload acoustics
Best-Fit Applications; Mainstream laptops, External storage solutions/boxes
Perpendicular recording technology increases performance and reliability
Seagate Smart Align technology provides a transition to 4K sectors without the need for software utilities
General specifications
7,200 RPM Spin Speed
16 MB Cache Buffer
SATA 3Gb/s interface with Native Command Queuing
320 GB Capacity
Order the Seagate 320GB Internal Hardisk SATA and have it delivered to your doorstep within 1-3 working days or same-day delivery within Nairobi. Pay on delivery.