Product Overview
Sporting a huge 5.2inch touchscreen, this smartphone provides an excellent viewing experience and makes playing games more fun. As it has a weight of just 144g and a thin 6.4mm body, this smartphone can be easily slipped into your pocket or in a small bag. Driven by a powerful Hisilicon Kirin 930 chipset, which has and a 2.0GHz Octa Core CPU, the smartphone delivers a high level of speed and a smooth sailing performance.
Hardware Cinfiguration
The Android 5.0 operating system gives you a user friendly interface with an intuitive menu system and built in apps. The 13MP rear and 8MP front cameras let you capture endless pictures with excellent clarity in low light areas. With the Dual SIM function, the phone enables you to separate professional and personal contacts. The 16GB internal memory offers you sufficient room to store pictures, movies, videos and even work related documents. On the connectivity front, this phone let you connect to 4G LTE and WiFi networks, in order to surf the Internet at high speeds. The 2680mAh battery of this tablet provides a long lasting charge that will enable you to work and play for longer.
Superlative Looks
The Huawei P8 is an excellent smartphone that combines clean, aesthetic lines with high end technology. It's a true example of beauty with wisdom, innovation with elegance. In order to create a seamless, sophisticated unibody, this phone is made using the intelligent Nano Molding Technology that offers smooth edges and curves with a svelte and smooth texture.
Enhanced Performance
The Huawei P8 smartphone is equipped with the next generation HiSilicon Kirin 930 chipset that offers enhanced performance with power efficiency. With the help of the 64bit Octa Core 2.0GHz processor, the smartphone delivers astonishing speeds while multitasking and reduces lag or any glitches.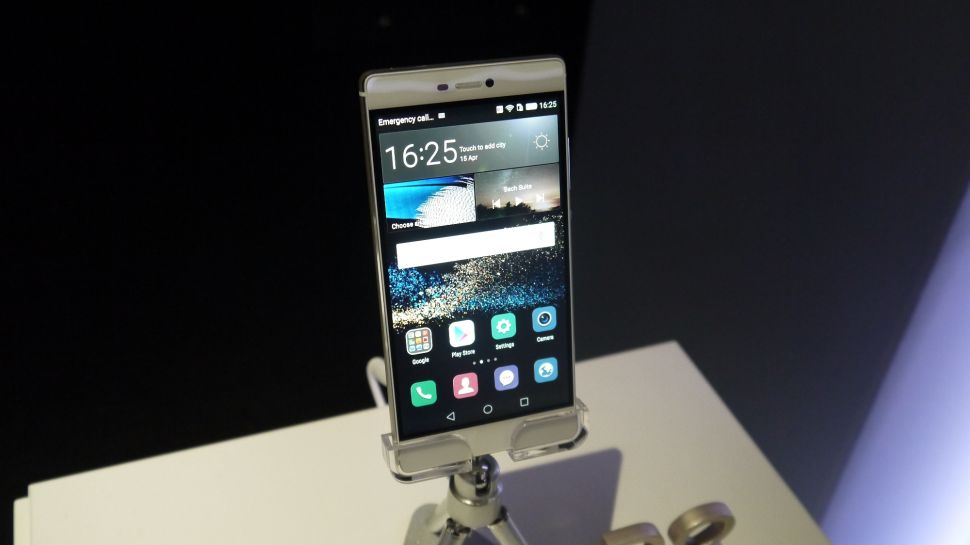 A Better Camera Experience
This smartphone raises the bar by providing the first ever four color (RGBW) 13MP rear camera. It produces stunning images every single time; the optical image stabilization ensures your pictures are ultra sharp. Equipped with a DSLR level image signal processor, this smartphone makes sure that every picture you capture is at par with the quality of photos clicked from a professional camera. Adding to the fun element is the 8MP secondary camera that lets you capture great selfies. Bring out the best in you by customizing your camera to highlight your most attractive features every time you snap a selfie. The Huawei P8 also makes sure that every photo you click is beyond expectations, and hence comes equipped with low light shooting and dual tone color flash.
The Director Mode
Bring out the filmmaker in you with this smartphone. The Director Mode lets you take control up to three Android phones while shooting a video. It enables you to shoot scenes using multiple angles, giving you the feeling of a professional movie director. You can create instant, professional quality movies and share them with the world with the Huawei P8 mobile phone.
Seamless Connection
The Huawei P8 delivers a stable and clear talking experience no matter where you are or how fast you're moving. With its metallic body, tiny antennas, and seamless network switching technology, you are bound to stay connected to your loved ones always. The smartphone intelligently elevates WiFi networks that are in range and automatically connects to the best one. It will even turn on WiFi for you when you are in the vicinity of a previously connected network. The P8 makes roaming on this device easy and fast by providing you with the Roaming feature that gives the phone up to three times the speed of normal phones when you're on a roaming network.
General Specifications
3 GB RAM, 16 GB
Wi-Fi 802.11 b/g/n
13MP Main, 8MP Front
Hisilicon Kirin 930, 8-core 64bit, 2.0G
5.2 inches, 2680mAh battery
Order the Huawei P8 Dual Sim today and have it delivered to your doorstep within 1-3 working days or same day delivery within Nairobi. Payment on delivery.