Product overview
The HP Pavilion series is a premium quality range from Hewlett Packard and adding to its repute is this latest offering, the HP 15 Laptop. A smart choice device, this notebook assembles the best of computer hardware and software, to give you a comprehensive product at an attractive price. Measuring at 377.9 x 259.08 x 25.4 mm, this notebook weighs around 2.23 kg and comes in a sparkling black shade that adds to its overall elegance. The touchpad is the specially created with image sensors built-in for accurate multi-touch gesture support. Integrating the AMD Accelerated Processor E1 along with the stellar Free DOS 2.0 operating system, the notebook delivers immaculately on all fronts.
Technical Design
Powered by a 4 GB RAM, which is expandable up to 8GB, this notebook is a master of superfast computing and uninterrupted multitasking.. With an internal storage capacity of 500 GB, there is copious space for loads of files and installed software. It also has an RPM of 5400 and a SATA hardware interface. This new HP 15 Laptop comes with a 39.62 cm screen display where vibrant colors and sharp imagery come to life in a screen resolution of 1366 x 768 pixels. The LED Backlit Widescreen Display renders crisp quality images.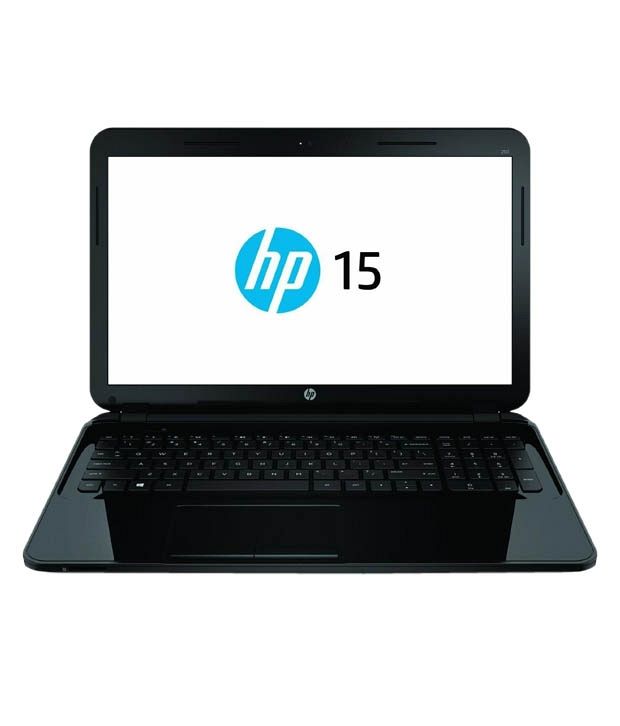 Operating System (OS)
The HP 15 Laptop is powered by the latest Free DOS 2.0 operating system, in a 64-bit architecture. With an innovative interface and improved speed, compatibility and organization features, this operating system is a responsive and sprightly companion to this magnificent notebook.
The AMD Processor
This notebook has a powerful 1.35 GHz AMD Accelerated Processor E1with a 1 MB cache. This helps in prompter graphics generation, faster rendering of digital images, smooth processing of audio and video data and performing calculations. The Integrated AMD Radeon R2 Graphics Processor of this notebook delivers high calibre visuals and graphics without interruptions, which is ideal for movie watchers and pro gamers.
Multimedia
The HP 15 Laptop has Dual Stereo Speakers enhanced by the HD Audio sound effect that generates the highest quality sound. It also includes a SuperMulti DVD Writer with a speed of 8x, for playing and burning your DVDs.
Connectivity and Battery
With a notebook that is feature-rich and multifunctional, it is imperative that data transfer from and to other devices be a comfortable and speedy affair. The notebook from Hewlett Packard thus comes built-in with two USB 3.0 and one USB 2.0 ports for optimal file transfer. Additionally, it has one HDMI v1.4 port with HDCP Key, multi card slots, headphone / microphone jack slots and more. Operating on a 4-cell Lithium Ion battery, this notebook gives you hours of runtime, without the need for continuous charging. Power packed, energy-efficient and feature-loaded, this notebook from HP is as good as it gets.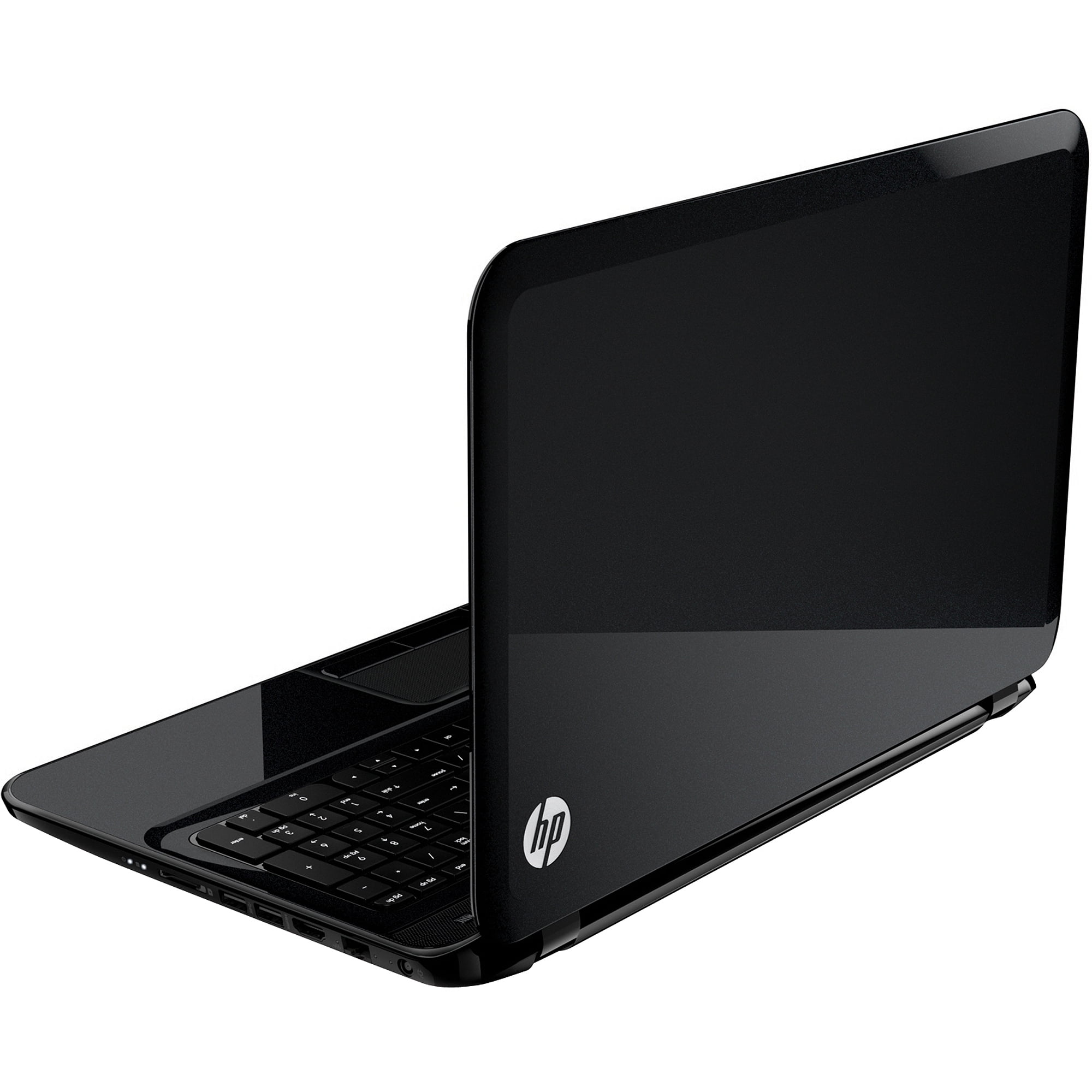 Unsurpassed Gaming Performance
The best performance for games and applications starts when you make no compromises in your choice of laptop graphics. AMD Radeon R2 graphics for laptops deliver the top-of-the-line performance you need to crank up the settings and fully immerse yourself in the most demanding games and to experience unsurpassed performance in the most powerful creative applications. Primed to enable astonishing performance and breathtaking image quality, making it a top choice for gamers and power users who expect the best. For Gaming Supremacy get top-level gaming experiences with leading titles. Battle online with supercharged performance and in beautiful 1080p and up to ultra-HD 4K on popular online games and take your gameplay to a whole new level.
General Specifications
AMD Dual-Core 1.35GHz(2 Cores)
4GB RAM , 500GB 5400rpm HDD
15.6" Display, Webcam
AMD Radeon R2 graphics
Free dos
Order the Hp 15 AMD E1 laptop and have it delivered to your doorstep within 1-3 working days or same-day within Nairobi. Payment on delivery