Product Overview
This Hp Spectre is powered by Intel Core i7-6500U clocking at 2.3GHz and has a 13.3" diagonal FHD UWVA BrightView WLED-backlit display rendering a 1920 x 1080 resolution. The internal memory of 8GB LPDDR3-SDRAM 1866MHz enables you to multi-task without any glitch and mammoth storage of 512 GB M.2 SATA TLC SSD (Solid State Drive). It comes with an Intel HD Graphics 520 graphics, WLAN 802.11b/g/n/a/ac, Bluetooth , 64-bit. Its design and technology took to a whole new level.
Redefined Perfection
Desire starts with a design that has no comparison. Crafted with durable aluminium and carbon fibre, this impossibly thin laptop redefines perfection. The World's Thinnest Laptop, 10.4mm thin; 1.11 kgs (2.45 lbs) Crafted with durable Aluminum & Carbon fibre, this thinnest laptop redefines perfection. With an artfully crafted hinge design for a nearly hingeless look and Hyperbaric Cooling Technology.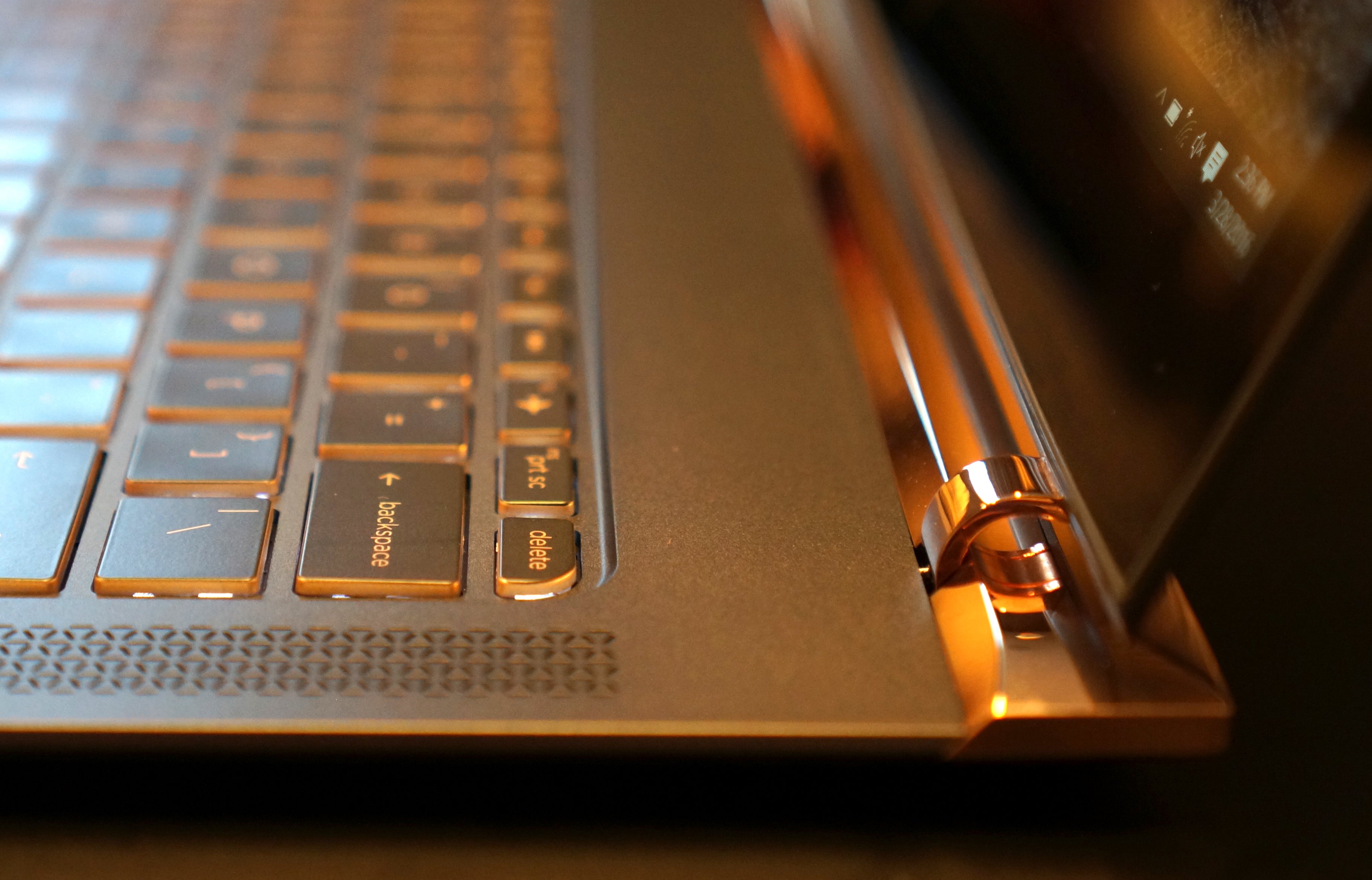 Hyperbaric Cooling Technology.
To cool-down the CPUs, HP uses its so-called 'hyperbaric cooling technology', which features two ultra-thin fans, a heat-pipe as well as a special copper radiator. The fans intake cool air from the outside and create significant air pressure inside the chassis to blow away hot air.
Revolutionary Design
It's time for unbelievable performance and revolutionary design to go hand in hand. The cutting-edge hyperbaric cooling system pulls cool air in to make full Intel® Core™ power a remarkable reality. Intel® Turbo Boost Technology 2.01 accelerates processor and graphics performance by increasing the operating frequency when operating below specification limits. The maximum frequency varies depending on workload, hardware, software, and overall system configuration.
See just how powerful thin can be...
Intel® Quick Sync Video uses the dedicated media processing capabilities of Intel® Graphics Technology to make video encoding tasks—such as creating DVDs or Blu-ray discs, creating and editing 3D videos, converting 2D video files into 3D, and converting video for portable media players and social networking sites—faster and easier.
A Damage Resistant Masterpiece
Treat yourself to a more refined entertainment experience with a Full HD, edge-to-edge Corning® Gorilla® Glass display. Corning® Gorilla® Glass raises the bar for protection against drops higher than ever, surviving 1.6-meter drops onto rough surfaces up to 80% of the time. Plus, even though it's the toughest cover glass yet, it still delivers the damage resistance, optical clarity, and touch sensitivity Gorilla® Glass is famous for.
Connect to TV Wirelessly
With a few clicks, Intel® Wireless Display expands your screen's potential, linking mobile devices and laptops to TV screens wirelessly via the Intel® Wireless Display (Intel® WiDi). Stream family favorites and view personal experiences while turning your device's small screen into a superior, sharable experience.
Wireless Display (WiDi) is a technology developed by Intel that enabled users to stream music, movies, photos, videos and apps without wires from a compatible computer to a compatible HDTV or through the use of an adapter with other HDTVs or monitors. Intel WiDi supported HD 1080p video quality, 5.1 surround sound, and low latency for interacting with applications sent to the TV from a PC. Using the Intel WiDi Widget users could perform different functions simultaneously on their PC and TV such as checking email on the PC while streaming a movie to the TV from the same device.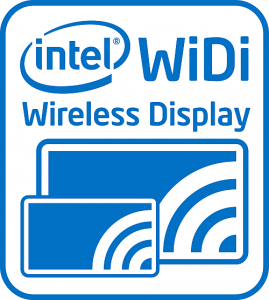 Why Intel Core i7 vs. i5
Essentially, the Core i7 processors have more capabilities than Core i5 CPUs. They will be better for multitasking, multimedia tasks, high-end gaming, and scientific work. Core i7 processors are certainly aimed at people who complain that their current system is "too slow." In addition to the generally faster base clock speeds, Core i7 processors have a larger cache (onboard memory) to help the processor deal with repetitive tasks faster. If you're editing and calculating spreadsheets, your CPU shouldn't have to reload the framework where the numbers sit. This info will sit in the cache, so when you change a number, the calculations are almost instantaneous. Larger cache sizes help with multitasking as well, since background tasks will be ready for when you switch focus to another window. On currently available desktop processors, i5 CPUs have 3MB to 6MB of L3 cache, while i7 processors have 4MB to 8MB.
Bang & Olufsen High-Fidelity Sound.
Sound plays a central role in the way people interact with their PCs and good audio matters. Whether you're catching up with the latest movies, enjoying your favourite album, hopping on a conference call, or putting the finishing touches on your YouTube masterpiece, you want high-fidelity sound. Thanks to a close collaboration with the acoustic engineers HP has taken their audio performance to the next level, delivering bold, crisp and accurate sound on this Spectre Laptop.
General Specification
Intel Core i7-6500U 2.50GHz,
8GB RAM, 256GB SSD
Intel HD Graphics 620
13.3" diagonal FHD UWVA BrightView WLED-backlit
Disclaimer: Pictures are for illustration purposes only. Actual product may differ from that pictured. While every attempt is made to ensure the information provided on this page is accurate, specifications change from time to time and we will not be held liable.
Order the Hp Spectre Notebook 13-v007tu today and have it delivered to your doorstep within 1-3 working days or same day delivery within Nairobi. Same-Day delivery in Mombasa on selected items. Pay on delivery via Cash or Mpesa.