Product Overview
A laptop for daily use is of utmost importance as we have to finish various tasks on the device, be it office work or school work. As laptops are travel-friendly, it is very easy to carry it around and work on the go. Therefore, if you are looking for an efficient laptop, then take a look at the HP Pavilion x360 Corei5 Notebook . Being a product of reputed brand Hp, this laptop ensures good quality performance.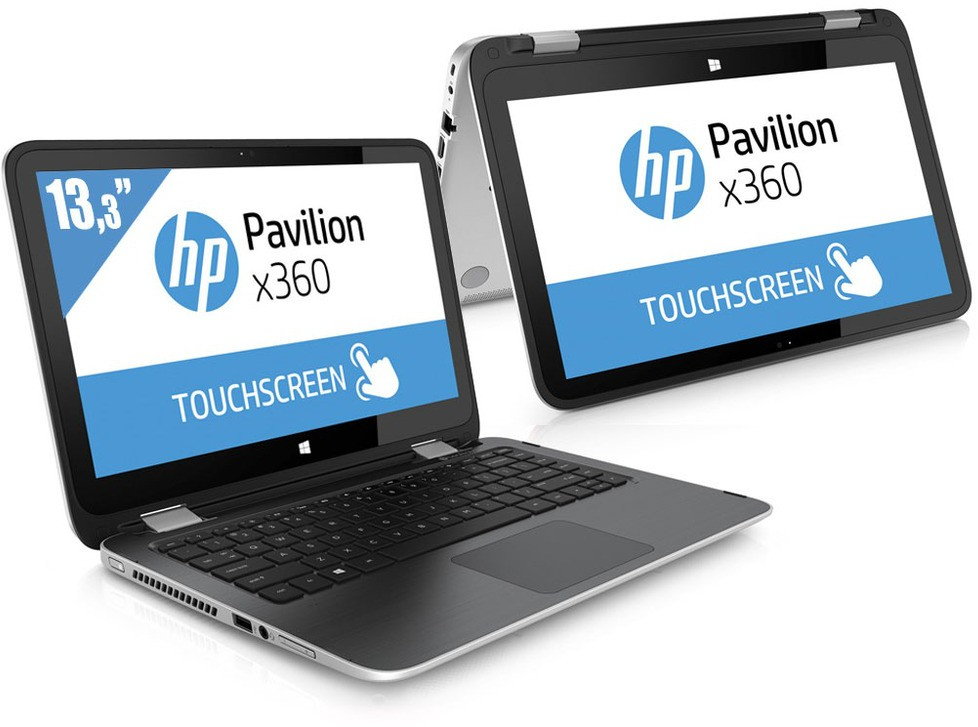 Hardware Configuration
The laptop is powered by an Intel Dual Core 6th Gen core i5 processor that helps it work faster and more smoothly. It also has a 2-cell, 32 WH Li-Ion prismatic battery that gives you a good backup which helps in using the laptop for a long period of time. So you can now read an eBook, watch a movie or video, play a game or even finish work, with ease. The laptop also has a Full-size island-style keyboard and an HP Imagepad pointer device with multi-touch gesture support. This laptop is now available online at an affordable price at Saruk, for your convenience.
A Laptop for Everyday Use
The HP Pavilion x360 Corei5 Notebook is perfect for everyday use and can also be used like a tablet for people who do not want to carry around both devices at the same time. Be it for completing work or personal tasks, this is an extremely practical device. You can watch a movie or even read an eBook on this laptop without any time lag as it works on a powerful processor. The laptop is not just utilitarian but also high on style. The sleek silver colour and slender design adds sophistication to the look of the laptop at only 1.46 kg.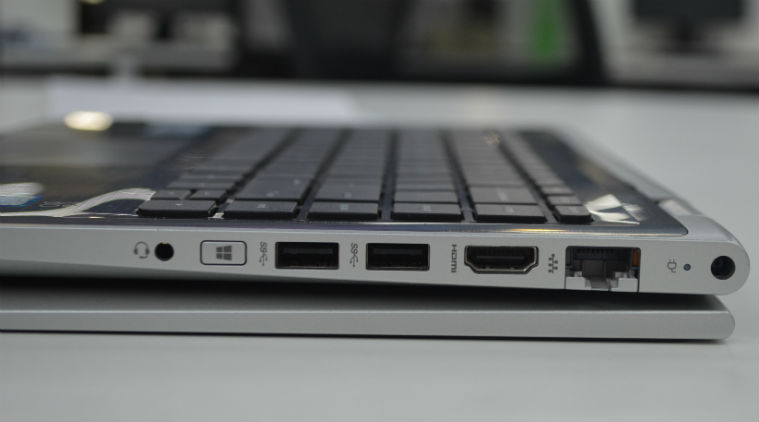 Convenient Portability
It is also portable and can fit in any type of bag easily, as it measures 30.6 x 20.8 x 2.25 cm in dimensions. Therefore, you can now carry it anywhere you go and work or stay entertained with ease. The device is 360 degrees flexible and can be adapted to the mode of usage you want, it can be positioned as a stand, tent, laptop or tablet.
The HD Touchscreen Display
The 13.3 inches Diagonal HD Anti-glare WLED-backlit Touch screen Display of the HP Pavilion x360 Corei5 Notebook is convenient to view videos movies and also play games, and measures 29.46 cm. The HD quality picture that it provides helps you to see even the smallest detail with full clarity. The resolution of the display is 1366 x 768 pixels. This feature helps you see sharper and less blurry images. The screen does not have any glare, which makes it easy on the eyes and therefore, allows you to work for hours on the laptop, without harming them. The touch screen of the HP Pavilion x360 Corei5 Notebookallows you to navigate with ease especially when you use the device as a tablet.
Incredible Processor
The HP Pavilion x360 Corei5 Notebook has an Intel Corei5 6th Gen 6200 2.30Ghz processor which helps you speed up the computing process. This processor helps your laptop function smoothly, without glitches or delays. The laptop also has a 8 GB LPDDR3 RAM and 1600 SDRAM. The RAM frequency is 1600 MHz and the laptop has one memory slot. The processor helps your laptop work fast even if it is laden with heavy files and games.
Multimedia
The multimedia features of the HP Pavilion x360 Corei5 Notebook helps you get better picture and sound quality. The Intel HD Graphics 515 processor helps you get crystal clear visuals that will enhance your gaming and movie-watching experience. The laptop also has dual speaker with an Equalizer Software and B&O Play - Rich, Authentic Audio Experience which will allow you to listen to songs, dialogues from movies as well as audio from games with utmost clarity.The laptop has an HP TrueVision HD Webcam and an internal microphone that helps you video chat with your near and dear ones, from across the globe, with ease.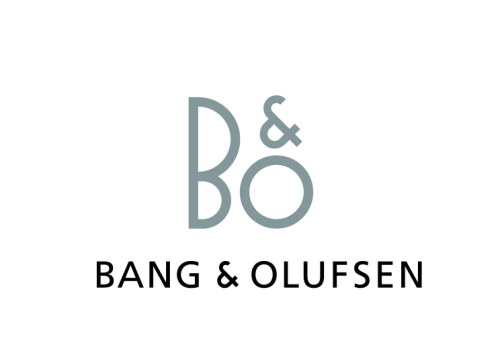 Superior Connectivity
The connectivity features of the HP Pavilion x360 Corei5 Notebook helps you pair the laptop with a variety of external devices. These ports help you enhance the sound and video quality of the laptop. These connectivity options allow the laptop to entertain you at all times and also connect to various kinds of devices to entertain you better. Some features include an SD Media Card Reader, one USB 2.0 port, two USB 3.0 ports, one HDMI v1.4 port, one Headphone-out and Microphone-in Combo Jack, Gyroscope, Accelerometer, e-Compass, Bluetooth v4.0, 10/100BASE-T Ethernet, IEEE 802.11b/g/n Wireless LAN, and more.
Battery
The HP Pavilion x360 Corei5 Notebook has a 2-cell, 32 WH Li-Ion prismatic battery that gives you a good backup that helps you stay entertained and busy while you are travelling. The battery also does not drain out very fast, helping you stay without charging the laptop for long hours. You just require a 65 W AC power adapter to charge it properly.
General Specifications:
Intel Core i5 6200U 2.3 GHz Processor
4 GB RAM, 1TB Storage
No Optical Drive
3.3 inches 1366x768 TouchScreen
Order the Hp Pavilion x360 laptop and have it delivered to your doorstep within 1-3 working days or same day delivery within Nairobi. Payment on delivery.