Product Overview
he HP Pavilion Convertible x360 13 Laptop is a stylish convertible computer that can also be used as a tablet. Enjoy an immersive viewing experience on this laptop's impressive 13.3inch, IPS panel, WLED backlit touch screen that displays visuals at maximum resolutions of up to 1920 x 1080 pixels. This screen can bend by 360 degrees, enabling you to use this device in the notebook, stand, tent, tablet, or any other mode in between. The laptop is equipped with a mechanical hard drive that has a massive storage space of 1TB(1000GB), thus, letting you store a significant amount of data with ease.
Design Features
You can use the system's Bluetooth 4.0 to pair this portable computer with other similarly enabled devices and transfer data between them wirelessly. Integrated HDMI, USB 2.0, and two USB 3.0 ports are the other connectivity capabilities this laptop has to offer. It also integrates an HP TrueVision HD Webcam at the front with dual array digital microphone that can be used for video chatting with your friends and loved ones in HD. The computer's twin Bang and Olufsen Play speakers produce immersive audio output that is just as incredible as its Full HD display. The HP Pavilion x360 comes preinstalled with the advanced Free DOS that includes innovative features and provides a user friendly interface.
Powerful Device
The majority of the HP Pavilion x360 reviews state that it is a powerful device, which will enhance your entertainment and bring about a noticeable shift in your productivity. The HP Pavilion x360 specs include a powerful Intel Corei3 7100U clocked @ 2.40GHz processor whose power coalesces with that of the system's 4GB RAM, thus letting you run multiple applications simultaneously.
Innovative OS
This machine comes with Free DOS, (however you can choose which OS to install) that is preinstalled on this system makes it easy for you to use this laptop to its full potential. This operating system supports all the Microsoft Office applications. Moreover, the Start Menu of the OS has been revamped to give you easy access to a host of applications. The OS you will install will also bring you an assortment of innovative apps to enhance your multimedia experience. The OS also lets you multitask with ease as it allows you to run multiple apps side by side on a single screen.
Immersive Audio Output
The HP Pavilion x360 PC redefines your audio visual experience as well. The 13.3inch HP Pavilion x 360 screen displays crisp and clear content in Full HD. View movies, games, photos, and other visual content on this screen with supreme clarity as it can exhibit images at a maximum resolution of up to 1920 x 1080 pixels. Your viewing experience is further enriched by the presence of two Bang and Olufsen Play speakers that produce a thoroughly immersive audio output.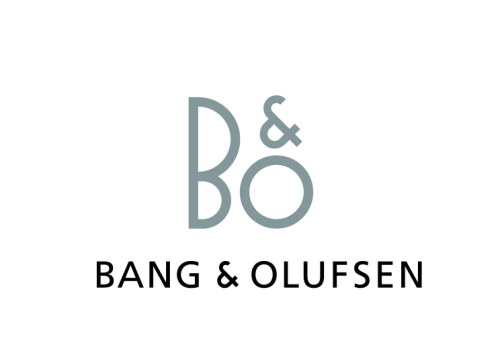 Memory and Storage
When the question of data storage arises, there are two concerns that primarily cloud the mind of a user. First, how much is the Random Access Memory of the device, and second is that of the internal hard disc of the device. As far as this HP Pavilion 13-x360 Laptop is concerned, HP has got you more than covered. You get a 4GB DDR4L SDRAM. Thus, you can be rest assured of the fact that no matter how heavy the file is that you are running, the performance of your laptop will stay unaffected all the time. If that was not enough, you also get a 1TB(1000GB) HDD. Now you can store as many files as you want without having to worry about the capacity. You would not even have to buy an external hard disc unless required.
Connectivity
Connectivity is the requirement of the day and age and the HP Pavilion 13-x360 Laptop provides you with adequate options in this department. On the wireless front, the laptop is equipped with 802.11a/b/g/n/ac (1x1) and Bluetooth 4.0 combo (Miracast compatible) which helps you to stay connected without having to be restricted physically with wires. The 1 multi-format SD media card reader helps you to read important information from micro and mini Storage Device cards. The network interface of the device is Integrated 10/100 BASE – T Ethernet LAN which allows high speed connectivity for your device.
Battery
The HP Pavilion 13-x360 Laptop is powered by a 3-cell, 48 WH Li-Ion prismatic battery which when powered by the 65 W EM AC power adapter, will stay active for hours.
General Specifications:
Intel Corei3 7100U@2.40GHz
4 GB RAM, 1TB(1000GB) SSD Storage
No Optical Drive
Intel HD Graphics 620
LED-lit Screen
Order the Hp Pavilion x360 laptop and have it delivered to your doorstep within 1-3 working days or Same day delivery within Nairobi. Payment on delivery.