Product Overview
This HP 15-ac039TU (M9U93PA) 39.62 cm (15.6) Notebook is run by the excellent Intel Celeron Dual-Core N3050 processor with a 2 MB cache. Boosting the performance of the Notebook CPU, this processor compresses and adjusts photos, and renders video as well audio inputs with ease. Combined with the Intel HD Graphic Processor, this machine is a fine pick for pro-gamers, as it allows smooth gaming for all the latest games with their many updated versions with fluidity.
Memory and Storage
A stellar 4 GB RAM that powers the HP 15-ac039TU (M9U93PA) 39.62 cm (15.6) Notebook is a truly impressive feature. This 4 GB RAM marks the distinctive difference and allows for flawless multitasking. A hard disk capacity of 500 GB assures that you are provided with ample amount of storage space for the diverse types of files as well software installations along with well as back-up data. The combination of a high memory as well as storage implies that the system runs efficiently, without any glitch. With the impressive graphic memory capacity ensures a smooth and rolling transition of imagery, as you spend hours viewing high resolution multimedia content, be it offline or online.
Multimedia
The HP 15-ac039TU (M9U93PA) 39.62 cm (15.6) Notebook is a multimedia goldmine. This system comes with dual stereo speaker that is supported by the DTS Sound speakers and HD Audio Solution. The resulting high definition audio experience is truly a classy affair. The users get an unmatched experience while playing music files and the gamers will appreciate the intensified game audio as they submerge into the virtual reality worlds of video-gaming. This HP Notebook also comes with internal dual array Digital Microphones, headphone jack and microphone jack.
Connectivity and Battery
Data transport at fluent speeds to and from this HP 15-ac039TU (M9U93PA) 39.62 cm (15.6) Notebook is made easy with one USB 3.0 and two USB 2.0 ports. Furthermore, there is an HDMI V 1.4 port, multiple card slots, headphone or microphone jack slots and more. You can attach multiple external media devices and conduct a session of unfazed data transfer. The device operates on 4-Cell Lithium-Ion battery that lends it a long and healthy battery support. This is beneficial for gaming and long media sessions. This utilitarian device exhausts minimal power while running on the battery and keeps going for long hours.
Additional Features
Adding to the array of lucrative features, the HP 15-ac039TU (M9U93PA) 39.62 cm (15.6) Notebook has several additional features that enhance its overall value. The ever so reliable Kensington Lock Slots allow repeated use of external ports. It has integrated Ethernet, Wireless LAN and Bluetooth features. Backed by impressive hardware specs, the HP 15-ac039TU (M9U93PA) 39.62 cm (15.6) Notebook delivers remarkably on the user experience front, as it runs on the DOS Operating System.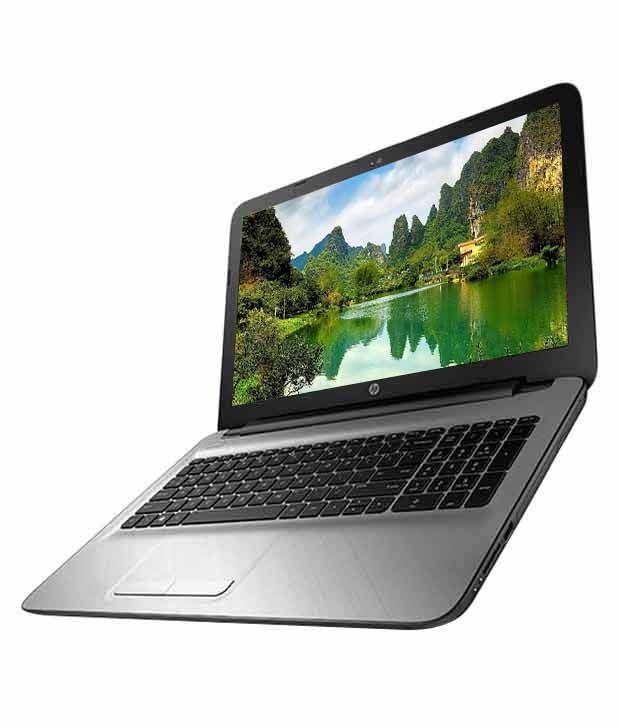 General specifications
15.6 inch Display
4 GB RAM, 500GB
Intel Celeron Dual Core
Free DOS
Order the Hp 15 Intel Celeron Dual Core and have it delivered to your doorstep within 1 to 3 days or same day delivery within Nairobi. Pay on delivery.