Product Overview
The Hisense HX32M2160H LED TV brings you your favorite entertainment with stunning visual quality and mesmeric sound. It is a 32 inch TV that displays pictures in Full HD resolutions of 1366 x 768 pixels for bright and crisp content. This Hisense LED TV produces clear and distortion free sound with its two, built in, midrange speakers enhanced by Dolby Digital technology. It features a parental rating lock that lets you block out those programs you think are not suitable for your kids. You can do that by either pressing the "P plus" button or selecting the "Block All" option.
Design Features
The Hisense Full HD TV has multiple connectivity options that enable you to connect external devices to it to enjoy a big screen view. These include component or Y Pb (Cb) Pr (Cr) input, AV input, USB interface type 2.0, VGA input, optical digital audio output, earphone jack, and HDMI inputs. The Hisense TV automatically switches off if there's no signal found. This is a definite energy saver. It also lists your favorite channels, so you can easily find them and tune in to your programs without a delay. This television is not only brilliant on the inside but outside as well. It has a slim structure and neat design with a narrow bezel.
Visually Stunning With Immersive Audio
The 32inch LED produces crystal clear, sharp, and vibrant images at Full HD resolutions. It Supports maximum resolutions of 1366 x 768 pixels 2 midrange speakers for powerful audio output. Dolby Digital, audio equalizer, and stereo sound decoder offer loud, clear, and captivating surround sound
Easy Connections
The TV has Component or Y Pb (Cb) Pr (Cr) input for playing content from external source on the TV. There is 1 USB interface type 2.0 to connect other USB enabled devices to the TV and VGA input to play games or watch movies on a big screen. It comes with 3 HDMI inputs convert content to make it distinct and crystal clear irrespective of its original picture quality.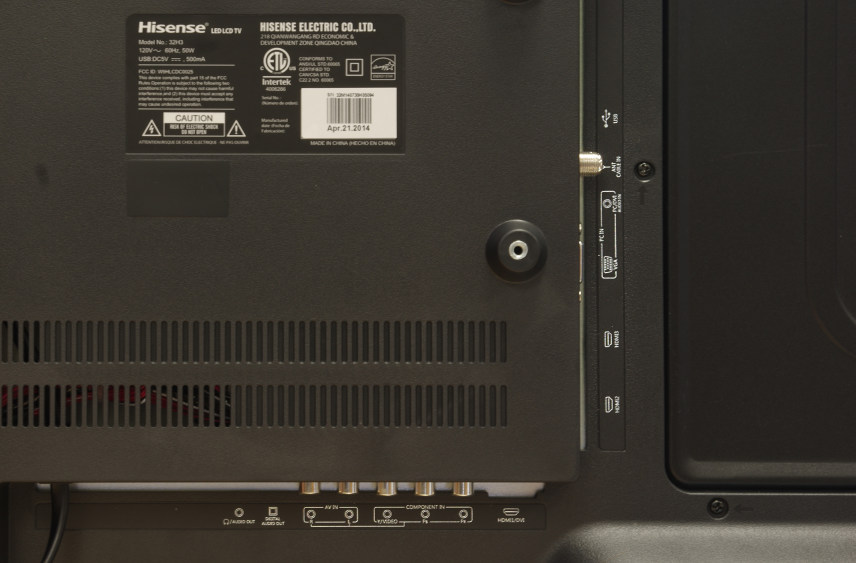 General Specifications
32 Inch
3 HDMI inputs
5.8 Kg
LED
1 USB input
Order the Hisense 32 Inch today and have it delivered to your doorstep within 1-3 working days or same day delivery within Nairobi. Payment on delivery.