Product overview
Losing USB end caps can be quite annoying, not to mention the inconvenience of taking the cap on and off every time the drive is used. For extra convenience and protection, the JetFlash 530 flash drive is designed with an innovative extension and retraction mechanism that enables you to bring out or hide the connector with a single flick of the thumb.
Speed-conscious Design
Designed with speed-conscious users in mind, the capless ultra fast JetFlash 530 is an affordable USB 2.0 flash drive that makes it easy to store, carry and share all your digital files wherever you go.
Ultimate Convenience
Using the latest Toggle TLC Flash technology, Transcend's JetFlash 530 features a SuperSpeed USB 2.0 interface with a read and write transfer rate of up to 90MB/s and 45MB/s respectively. Available in a wide range of capacities from 8GB to 128GB, the JetFlash 530 lets you carry all of your favorite movies, music, documents, and much more – all in the palm of your hand.
Versatile JetFlash
Application is not only limited to computers. The versatile JetFlash 530 can also be used with any device equipped with a USB port, including TVs, Blu-ray players, DVD players, stereos, digital photo frames and games consoles. For these applications, additional software is not required; all media playback is handled by the device.
Simple, Sleek, Easy-to-Use Design
The JetFlash 530 features a lightweight, a design with a USB connector that extends and retracts to provide extra hardware protection against dusts and liquid spills. The flash drive comes in a durable body so compact that it will not block adjacent ports on your device.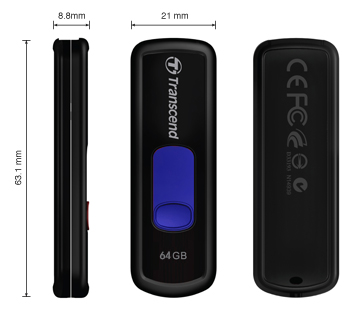 Easy Management
Using the JetFlash 530 couldn't be easier. Simply connect the drive to a SuperSpeed USB 2.0 port and drag and drop desired files to and from the device. The JetFlash 530 supports Microsoft Windows 7/8/8.1 (32-bit and 64-bit), Windows Vista, Windows XP, Mac OS X, and Linux systems, and is backwards compatible with USB 2.0 and older USB 1.1 ports.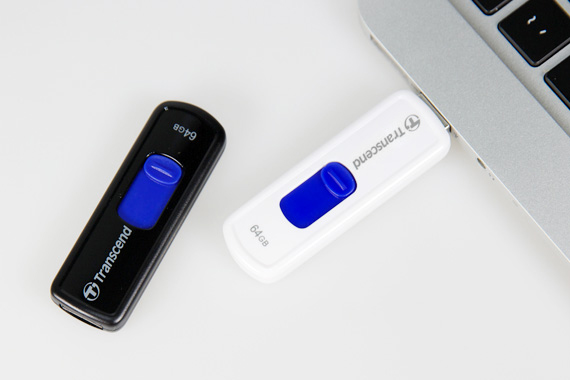 Free Download – Transcend Elite Data Management Software
For added value, the JetFlash 530 includes the exclusive Transcend Elite data management tools. The software can be downloaded and installed from the Transcend website for free after purchase of the JetFlash drive. With this convenient software, you can easily perform incremental backups, compress files with 256-bit AES Encryption, and much more.
General Specifications
10grams
32GB capacity
2.0 interface
Capless design
Order the Transcend 32GB JetFlash 530 USB Flash Drive and have it delivered to your doorstep within 1-3 working days or same-day delivery within Nairobi. Pay on delivery.