Product overview
The Hp Elitedesk 280 G2 powered by an Intel® Core™ i3-6100 clocked at 3.70 GHz processor, 4 GB RAM module, 2TB (2000GB) micro-tower is designed to add efficiency to your business workflow. This advanced computer comes fitted with a 6th generation intel core i3 processor. The onboard 4 GB RAM lets you switch between multiple applications with the utmost ease.
23" HP EliteDisplay
The display features a 1920 x 1080 Full HD resolution complete with a 7 ms response time to reduce ghosting when viewing videos. The IPS (In-Plane Switching) panel also supports a 250 cd/m² brightness rating and an enhanced dynamic contrast ratio for deeper dark and brighter bright colors. Setup and configuration of this display is simple as it comes equipped with both VGA and DisplayPort connectivity as well as a built-in USB and Ethernet ports. Viewing this widescreen display has also been made easier thanks to 178° horizontal and vertical viewing angles, which greatly reduce distortion when looking at the display from various points of view.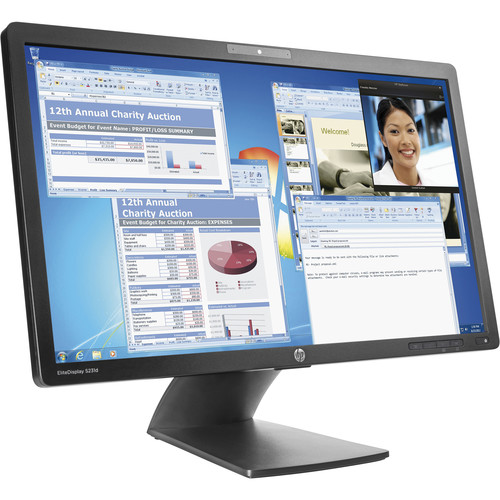 Space-saving Configuration
Experience top-notch productivity plus industry-leading reliability, security, and manageability, plus a unique portfolio of solutions in a compact, space-saving design with the powerful HP EliteDesk 280 G2 tower. The PC comes with Free dos OS; you can also install the operating system of your choice (purchased separately from Saruk Digital). The computer's 2TB (2000GB) storage space saves volumes of data files. Access to the web is provided by the system's built in intel i217lm gigabit network connection, which instantly connects you to high speed internet.
Smart Connectivity
The HP 280 G2 has two USB 3.0 Type-A ports and six USB 2.0 Type-A ports that will allow you to connect peripherals such as hard drives, printers, and memory card readers. At 5 Gb/s, USB 3.0 transfers data up to 10 times faster than USB 2.0, which operates at 480 Mb/s. USB 3.0's high-speed transfer rate helps to significantly reduce data transfer times, meaning you spend less time waiting and more time focusing on the task at hand.
Designed for Every Demand
Blast through your most demanding challenges with the uncompromising performance of 6th Gen Intel® Core™ processors and Intel® HD 530 Graphics, and optional high-end discrete graphics and HP Turbo Drive. Help protect your PC and maintain maximum uptime with a suite of solutions that help stop security breaches, including HP BIOSphere with SureStart.
Make Durability a Reality
Get the reassurance of a PC that goes through 120,000 hours of HP Total Test Process and is designed to pass MIL-STD testing. Add an optional Dust Management Solution for enhanced reliability in dusty environments. Extend the life of your investment with a tool-less chassis and a range of expansion slots, bays, ports, and connectors for the most demanding business needs.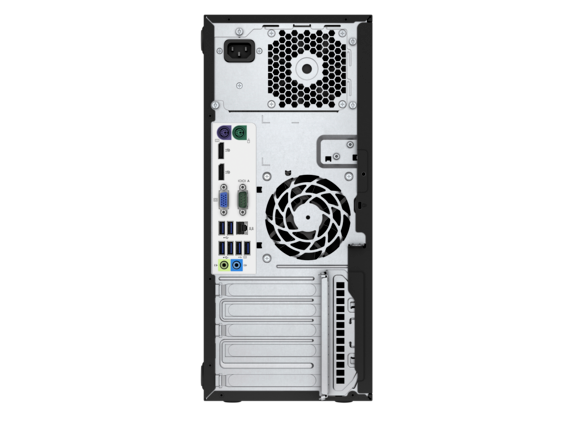 Fast-track your performance
Multitask and move your business forward with the latest Intel processors. Quickly open new files, switch applications, and enjoy less wait time with solid-state drives and solid-state hybrid drive options. Heavy security, exceptionally managed, keep it secure, keep it simple. IT efficiency reigns supreme when it's backed by a full portfolio of HP Client Security and Intel vPro management features.
Reliability for the long haul
Count on the support you need to get long-term value out of your investment. This work-ready PC is designed for a long lifecycle, with platform stability up to 30 months. The USB 3.0 SuperSpeed offers up to 10 times the bandwidth compared to USB 2.0. It maintains the compatibility with USB 2.0 devices.
General Specifications
Intel® Core™ i3-6100 3.4 GHz
8GB RAM, 1TB(1000GB) HDD
Intel® HD 530 Graphics
DVDrw optical drive
Order the Hp Elitedesk 280 G2 Desktop today and have it delivered to your doorstep within 1-3 working days or same day delivery within Nairobi. Payment on delivery.