Product overview
Tackle all your daily tasks with an affordable laptop that comes packed with all the features you need. Get all the power you want with confidence in a trusted name like HP. The thin, light, tough design of the HP 15 gives mobile professionals powerful tools to stay productive on the go. Equipped for productivity, this laptop delivers the performance and security features essential for today's mobile workforce.
Dependable performance
With the latest Intel processors and plenty of hard drive space, you can work, play, multitask, and store more of what matters to you. Get reliable power and storage you can trust. Designed for mobility, travel in style with the 15.6-inch diagonal HP 15 with a new asteroid silver design. Confidently take on the day with a PC that's designed to pass MIL-STD 810G testing, built with an aluminum reinforced keyboard deck. The crisp HD screen lets you enjoy your photos, videos, and web pages in detail. Or on selected models the Full HD lets you get even more out of your display.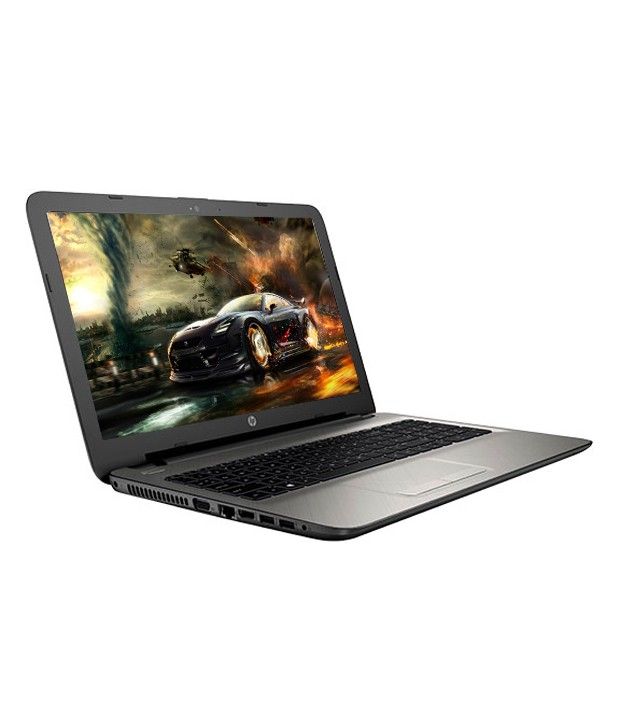 Measurable quality
Life can be unpredictable, but your HP laptop shouldn't be. So whether it's last minute projects or spontaneous movie nights, enjoy outstanding performance backed by over 200 tests. With unlimited access to music and exclusive content for HP customers, there's no need to search for it, as it comes to you.
7th generation Intel Core processors
Powerful performance easily keeps up with all your multitasking demands, enables new ways to interact with your PC, and delivers enhanced 4K video capabilities. Everybody deserves the best when it comes to technology, to be up to the minute is now the requirement associated with efficiency nowadays. If you are looking for the best of the best, then laptops with Intel core i7 processors are just what Saruk Digital has prescribed for you!
Intel Core i7 processors at the moment are simply the finest. They outperform the preceding processors (Core i5 and Core i3) by a huge margin. Laptops having Intel core i7 processors can perform the highest number of activities without any disturbance, can display the highest graphics that there are, can store a massive amount of data and make sure that you get the best of the components that there are in the market.
High-definition display
See your digital world in a whole new way. Enjoy movies and photos with the great image quality and high-definition detail of 1 million pixels. Enjoy the rich user experience of the HP 15 with long battery life and features designed to create a stunning visual and audio experience with HP Audio Boost, HP Noise Cancellation.

Hard drive storage
Don't worry about growing your collection of digital movies, songs, and pictures. With massive storage options you can save it all, and still have plenty of room left over. Help keep sensitive data secure with comprehensive security features like HP BIOSphere design as well as the embedded TPM, and an optional fingerprint reader.

DDR4 RAM options
Designed to run more efficiently and more reliably at faster speeds, DDR4 is the future of RAM. With its higher bandwidth, everything from multi-tasking to playing games gets a performance boost. This particular kit comes in the DDR4 speed of 2133MHz. These upgraded chips look much the same as older DDR3 modules, but offer improved speed and capacity – both of which make them a tempting addition to a new system, or a worthwhile upgrade to an existing build.

Surrounded by exceptional sound
DTS Studio Surround exceptional sound provides an immersive listening experience for music, videos, and games. This machine has the hardware that is dedicated to immersing audiences in the ultimate fusion of moving imagery with authentic sound. In the same way that cinema captivates the imagination, true home surround will overwhelm your senses with clarity and depth, losing you in the moment, blissfully unaware of time or place.
General specifications
8 GB DDR4-2133 SDRAM (1 x 8 GB)
1 TB (1000GB) HDD 5400 rpm SATA 5400 rpm SATA
7th Generation Intel Core i7; 2.7 GHz
15.6 Inch HD SVA BrightView LED-backlit (1366 x 768)
Free dos
Order the Hp 15 laptop and have it delivered to your doorstep within 1-3 working days or same-day delivery within Nairobi. Pay on delivery.