Product Overview
Bitdefender Internet Security 2019 gives you the ultimate protection against online threats and ensures uncompromising speed and performance for your PC. You get the most effective Internet security suite on the market without slowing down your system. Bitdefender Internet Security 2019 provides features to safeguard your private life, such as firewall, Parental Advisor and file encryption. And, with Autopilot on, Bitdefender automatically takes the best decisions to protect your family, your data, your online transactions and your privacy.

Continuous Updates
Bitdefender Internet Security 2019 is designed to protect you against the most advanced cyber threats on the planet. Continuous updates come with every Bitdefender product, accelerate the introduction of new features, and simplify updating, upgrading and installing Bitdefender protection. Every few months, we'll let you know about the new or improved fuctionalities added to Bitdefender Internet Security 2017.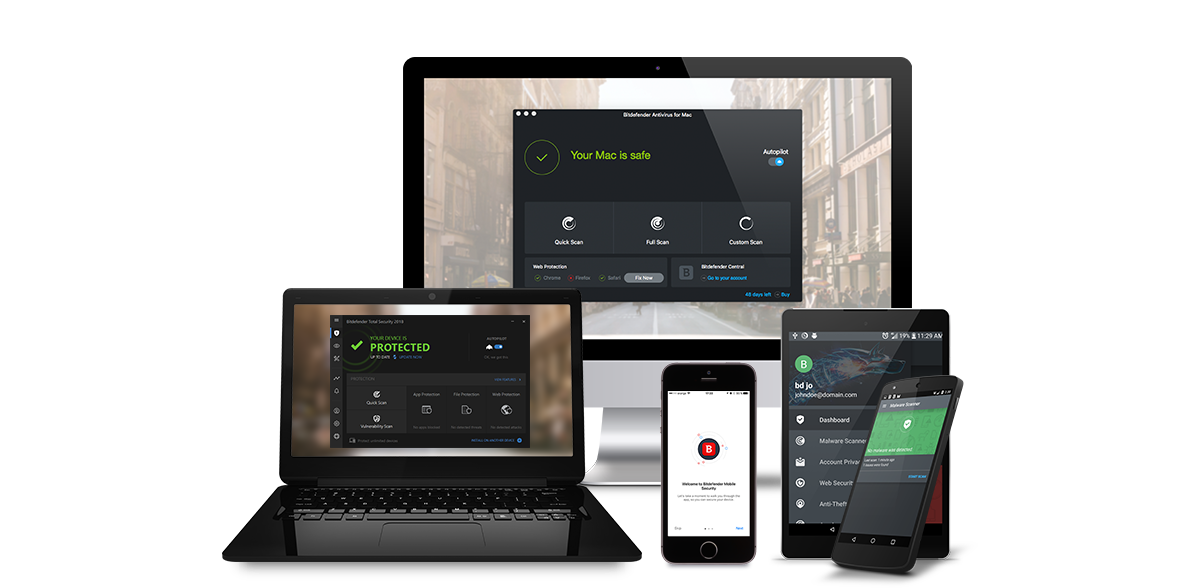 Advanced Ransomware Protection
Ransomware can cost you precious files or money – and frequently both. It is a type of malware that can gain access to your computer and encrypt important documents, rendering them totally unusable. Cyber-criminals demand ransom to release the decryption key. Bitdefender Internet Security 2019 lets you create special folders for your important files, protects them against any ransomware attack, and notifies you about any malicious attempts.
Additional Features
Ultimate protection against Internet threats.
Pure performance with no slowdowns.
Advanced protection against ransomware attacks.
Wi-Fi Security Advisor: always secure on the go.
Privacy firewall: ironclad security for your personal data.
Parental Advisor: family-oriented Internet protection.
Bitdefender Central app now available on iOS & Android.
Improved Password Manager and File Shredder.
Comprehensive support, 24/7.
Order the Bitdefender Internet Security 2019 'Äčtoday and have it delivered to your doorstep within 1-3 working days or same day delivery within Nairobi. Payment on delivery.