Product Overview
Point-and-shoot Scanning Simplicity. With omnidirectional scanning, users never need to line up the imager and the barcode — unlike 1D scanners. Workers can scan barcodes across a wide range (0.5 in./1.23 cm to 14.5 in./36.8 cm), improving checkout speed and reducing training time. Pre-configured and Ready to Use, Right Out of the Box---Since the default settings are optimized for the majority of scanning applications, you can use the DS2200 Series imager the moment you take it out of the box — no configuration required. Just plug the DS2208-SR into your Point of Sale (POS) and the auto-host detect cables will automatically identify the interface and connect the imager, simplifying and reducing setup time.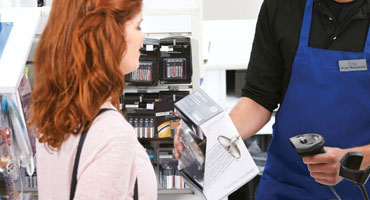 Intuitive Aiming
The aim line is similar to the 1D scanners you have today, providing your associates with a familiar experience. Additionally, the aim line guides users to scan at the ideal distance from the barcode— especially helpful when capturing wide barcodes. Unique Direct Decode Indicator Improves Productivity The illumination on the barcode flashes to indicate a good decode, so workers know instantly if the barcode was captured correctly — regardless of how noisy the environment might be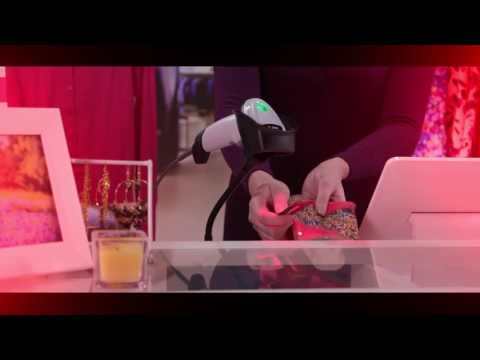 Compatible
Backward Compatible with Zebra LS2208 Series Cables If you use Zebra's 1D LS2208 scanners today, you can use the same universal cables with the DS2200 Series, allowing you to leverage your existing accessory investment to minimize the cost of upgrading to a 1D/2D imager.
Disclaimer: Pictures are for illustration purposes only. Actual product may differ from that pictured. While every attempt is made to ensure the information provided on this page is accurate, specifications change from time to time and we will not be held liable.
Order the Zebra DS2208-SR today and have it delivered to your doorstep within 1-3 working days or same day delivery within Nairobi. Same-Day delivery in Mombasa on selected items. Pay on delivery via Cash or Mpesa.