Product overview
iPhone 7 offers a large storage space of 256GB to accommodate all your multimedia files. It even ensures you don't run out of space while recording 4K videos with the 12MP primary camera. The iPhone 7 256GB wakes up the moment you pick it up from any surface and with a touch ID fingerprint sensor, you can do away with pesky PINs and passwords and unlock the phone faster.
The sturdy A10
The phone is powered by an A10 quad core processor, and it runs on the iOS operating system. It flaunts a 4.7inch HD Retina Display having a resolution of 1334 x 750 pixels at 326ppi and a contrast ratio of 1400:1. The display also features a fingerprint resistant oleophobic coating to keep the screen free of smudges. Furthermore, the iPhone 7 features a 12MP primary camera with a large f/1.8 aperture and a 7MP FaceTime camera. Aperture is one of the three pillars of photography, the other two being ISO and Shutter Speed. Without a doubt, it is the most talked about subject in photography, because aperture either adds a dimension to a photograph by blurring the background or magically brings everything in focus.
Technical features
Flaunt your phone fearlessly in water, land and air
Don't be afraid to flaunt your phone because Apple gives you all the more reasons to do so anywhere with its splash, water, and dust resistance design. The iPhone 7 can be submerged under 1m water for approximately 30 minutes.
Outstanding performance
Yes! What we are talking about the latest A10 Fusion 64 bit quad core processor that is about 40% faster than the A9. The A10 Fusion contains two dual core CPUs; one is a high performance dual core processor while the other is a highly efficient one. The high performance dual core CPU kicks into gear when the phone is executing demanding tasks like video playback or gaming, whereas the other energy efficient dual core processor performs general functions. These two sets of CPUs ensures the phone uses minimal power when idling and can still perform to the maximum when required.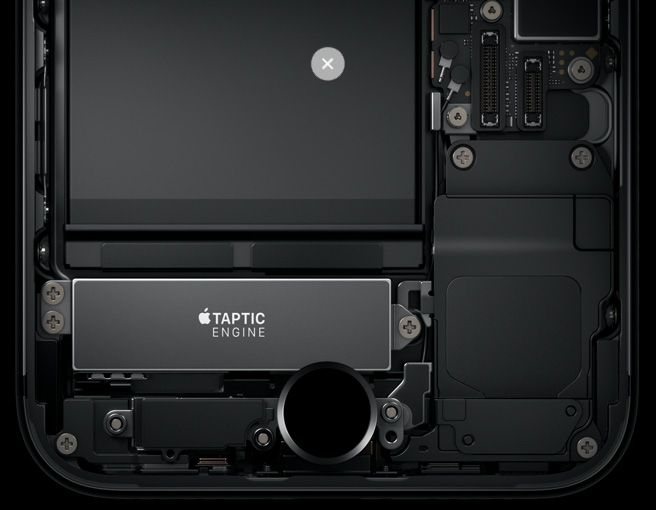 Processing architecture
This CPU architecture also helps to provide a better battery life. This Apple smartphone also includes a new graphics processing chip that offers improved graphics and reduced power consumption by 50 percent. iOS 10 makes it debut with the iPhone 7 and offers significant improvements to 3D Touch functionality and UI performance. It also revamps the way you communicate with people. Say goodbye to boring texts; with the iPhone 7, you can send personalised messages to loved ones in your handwriting.
Why a DSLR when you own an iPhone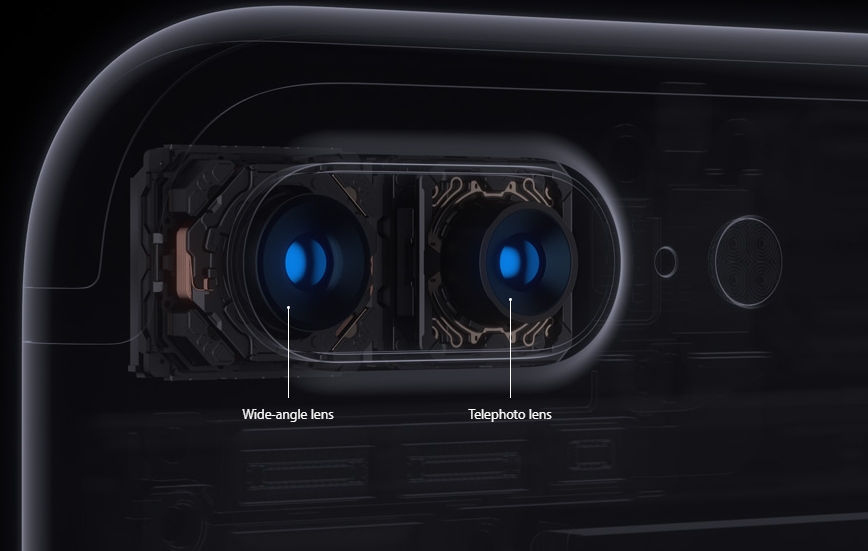 The iPhone has a 12MP camera has a larger f/1.8 aperture with optical image stabilization that lets you capture sharp images even in low light. The camera has a six element lens construction that allows it to capture brighter and more detailed photos. Its front facing camera has 5 more megapixels than the iPhone 6S with a 7MP lens. The selfie camera also includes image stabilization for blur free self portraits.
More colors more true life
The HD retina display of the iPhone 7 has a wider color gamut than before to deliver cinema standard colors and provide excellent color management. A wider color gamut offers more shades of the color spectrum that can be used to create an image. As a result, visuals displayed on the screen is a truer representation of the world. So whether you're checking out photos or watching videos of your vacation, the colors will be so accurate, it will look as if you are there.
Note: This device is in GOOD cosmetic condition, it is 100% fully functional as tested by our expert technicians and passed an industry leading 65-point inspection. Please be aware this device is previously owned abroad and MAY have cosmetic wear such as light scratches on the screen and/or minor scuff, scratches or nicks on the housing and/or back of device.
General specifications
Display Size:4.7 inches Screen
Display Type:LED-backlit IPS LCD Capacitive Touchscreen
Internal Memory:128GB, 2GB RAM
OS:iOS 10.0.1
Primary Camera:Dual 12 MP, (28mm, f/1.8, OIS & 56mm, f/2.8)
Order the Iphone 7 and have it delivered to your doorstep within 1-3 working days or same-day within Nairobi. Payment on delivery.